Last Updated on Thursday, 11 December 2014 15:20
Artist: No:Carrier
Album Title: Wisdom and Failure
Label: Counter Communications
Released: April 29th, 2014
Genre: Electro Pop Noir
No:Carrier is  duo founded in 1995 in their native Germany. Cynthia Wechselberger remains in Germany, whilst Chris Wirsig now resides in San Francisco, USA.
Earlier this year on April 29th, 2014 they had their first USA live performance and released a free six track E.P from that gig. Their new album, Wisdom and Failure, is a collection of twelve dark electronic songs, on sale now.
On reflection, my opinion is how Cynthia's raw unpolished vocals seem to not sound right on this new album and curious to know more as I listened to her voice from their live performances. Videos are available on you tube of their gig on April 29th 2014 at the Viper Room, Los Angeles. It confirmed to me how wonderful the rawness of her live vocal sounded, compared to their new studio album.
Affirming my thoughts, I feel that Cynthia's vocals are like a rough diamond, where in fact she sounds far greater in a live set, with her unpolished vocals. As a duo No:Carrier are great live performers. Chris on the other hand, I felt his vocals stand out as a great studio vocalist and as a great live performer. Listening to their free E.P., from their gig at the Viper Room, I preferred it so much more so than their new studio album. I recommend the duo focus less on studio albums and more on developing live performances and live albums, not for free though. Certainly a duo to have on your radar as I believe this is just the tip of the iceberg. There is so much more potential and talent to come from live performances.
Take a listen: "Wisdom and Failure"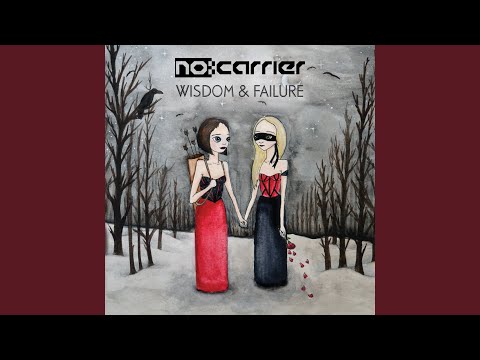 <![if gt IE 6]>
<![endif]>
---