Last Updated on Sunday, 16 November 2014 20:07
Arist: Dreams Divide
EP Title: Trashed
Label: Juggernaut
Released: May 1st, 2014
From: Salisbury / Southampton / London
Genre: Alternative Dance Music
Biography:
"David Crout and Gem Davison are otherwise known as UK based electronic act Dreams Divide. From appearing on the electronic scene in 2011 with "Puppet Love", their début album, and visions of hope for the future, they quickly saw these visions turn into reality!
Within two months from the self-release of the album, Dreams Divide's potential was quickly seen and they were snapped up by Russian based label Glory & Honour, for the physical and continued digital release of "Puppet Love".
With all these things laid as the foundations, plus more secured live bookings, a second album is now well into production. Their ever growing fan base and sheer momentum is showing that the future looks more than promising for Dreams Divide..."
Trashed
This grows on you the further you listen, although it is quite mainstream it does pose some catchy rhythms and great synth moments. David and Gem share the vocal accompaniment which works really well for this kind of music.
Trashed (Benjamin's Plague Remix)
Sparse synth notes dominate the track which is also heavily laden with a great dance beat. It also holds a staggered voice and is hypnotic holding a more urgent feel.
"From niggling grooves to ambient exploits and dark textures of creativity lying on a bed of intensity, it is hard not to like this!"
Trashed (X Amount Remix)
A haunting beginning, with an abundance of ambience claims a darker feel – slower paced gnawing rhythms consistently add to its great depths of agitation.
Trashed (Vainerz Remix)
The deep rhythmic swathe of synth and hungry beats that flow gently but with a slightly faster vocal – steeped in a melodic hue of underlying pleasantness making it a very creative remix that gently caresses the ears.
Trashed (IIOIOIOII Remix)
A rather dream-like remix that again holds a rhythmic sweeping embrace, with the vocal blending tirelessly into a persistent groove.
Summary
Although this isn't the normal listening for me, I cannot help but be pleasantly surprised by its sweet nature, of now, what I have dubbed the band's theme tune 'Trashed' is firmly planted in my mind – it is catchy, indeed very catchy and the remixed versions certainly give you something to think about.
From niggling grooves to ambient exploits and dark textures of creativity lying on a bed of intensity, it is hard not to like this.
There are swipes of seductive patterns within each track, no matter whether they are slow or slightly faster paced, which is a good sign, as each track holds varying degrees of diversity!
For me the word 'alternative' is the thing that seems to be keeping the band restrained, and functioning in a mainstream environment, but I suppose 1,386 people can't be wrong, but it would be nice to see the band break free from its restraints and do something a little more harsh rather than plumb for sweet little dance themes, although the harsher extremes are just my preference, but what Dreams Divide are doing seems to be working very nicely for them.
 Take a listen: "Trashed"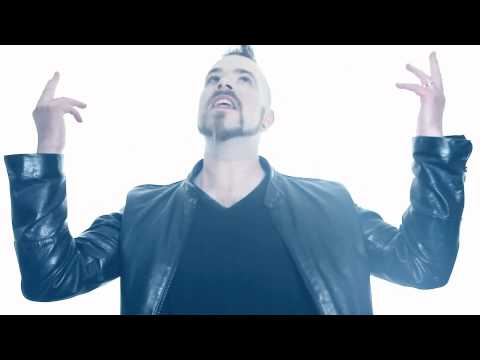 7½/10
Track List:
Trashed
Trashed (Benjamin's Plague Remix)
Trashed (X Amount Remix)
Trashed (Vainerz Remix)
Trashed (IIOIOIOII Remix)
Members:
David Crout: Vocals / Synths / Programming
Gem Davison: Vocals / Synths
<![if gt IE 6]>
<![endif]>
---