Last Updated on Tuesday, 11 November 2014 21:25
Artist: Mondträume
Album: Empty
Label: alfa matrix
Genre: synth pop - elektro
Release Date: April 26th 2014
Empty is the debut album of Mondträume, consisting of 2 Spanish artists Pikotto Vond Mond and Damasius Venys. Since not every new electronic band gets signed by Belgium's leading label Alfa Matrix, Mondträume already worked very hard on their way over the past few years, by playing concerts and releasing songs on compilations.
The goal of Mondträume is surely to deliver modern synth pop with a strong club appeal – almost like future pop, but missing the trance-like beats here and there. The focus is on melodic and catchy choruses, lead by Damasius' sonorous voice. Melodically, Mondträume clearly borrow from acts such as Wolfsheim and Diorama. Unfortunately, Mondträume still stays one level below these bands, and has some work to do on finding their own sound and voice to stand on their own feet.
As Mondträume borrow so much from bands like Wolfsheim and Beborn Beton, the overall trend of the album is that it gets a little repetitive after a while, and it disappears into the distance quickly.
To sum it up: Mondträume have released their debut album Empty, which is rather repetitive. There are certainly strong moments on the album, such as the pumping "Psychodrug", but not enough to keep the entire album interesting. I'm expecting to see the better tracks on compilation releases, and hear the more aggressive tracks on a darker dancefloor, but I'm not estimating that the album as a whole will win that many fans.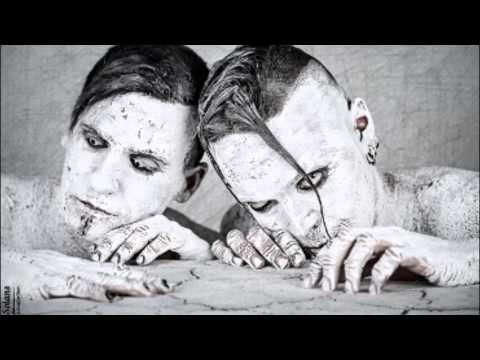 Buy Mondträume - Empty
<![if gt IE 6]>
<![endif]>
---