Last Updated on Sunday, 06 April 2014 22:19
Artist: INVSN
Album: INVSN
Label: Razor & Tie
Genre: goth rock, wave
Release Date: September 24th 2013
INVSN (read: "Invasion") is the new project of Swedish punk Dennis Lyxzen. The debut album INVSN was released last fall.
While most of Lyxzen's previous projects were more up-tempo (such as Refused and The International Noise Conspiracy), INVSN is a more melodic project spinning from the elements of 70's psych and 80's New Wave. The resulting album sounds both like a vintage recording and something that would work well on the major radio stations.
By all means, INVSN is an excellent album. There is a lot of variety on the album, the production and quality of the musicians is of a high level, and time just flies by when you listen to this album.
At times, INVSN remind me of Joy Division and The Cure, pulling from strong, catchy lyrics. One of the elements of INVSN that works particularly well is the combination of male and female vocals.
If you check out one recently released rock album this week, let it be INVSN's self-titled debut album. You'll find yourself humming along in no time.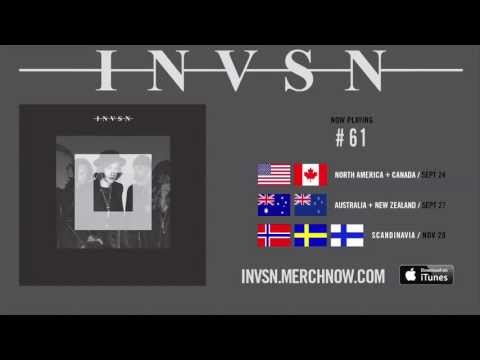 Buy Invsn - Invsn
<![if gt IE 6]>
<![endif]>
---