Last Updated on Saturday, 25 January 2014 15:42
Artist: Dani'el 
Album: The Book
Label: Conzoom Records
Genre: Synthpop
Released: 11-22-13
Dani'el (Danijel Majcen) is a Croatian dance music artist with a strong synthpop pedigree, having worked with Lady gaga and many others, in the past. This latest studio release is certainly an interesting work.
The opening couple of seconds consist of a highly androgynous refrain leading immediately into a deep vocal boom, almost reminiscent of 69 Eye's Jyrki 69, as if to deliberately show off his vocal range early. But his booming vocal excert is definitely in the minority for the rest of this soft effete album.
The first track Safe harks back to the 80s, with undertones of Depeche Mode or even Pet Shop Boy's, lilting, upper register male vocals, combining with similarly light, friendly yet energised EDM pulse.
Track two, Tell Me Why continues in the same vein; emotive, uplifting IDM lifts speak of heartbreak in burning sunlight, and as we progress into Music we get an almost mid-90s commercially aware, Balearic dance feel, backed by morose, yearning wordplay which, to this cynical industrial metal/harsh reviewer, borders on the soppy! However, at no point does this emotive expression feel insincere, and it will certainly get under your skin.
Moving into Sorry we feel an easy groove picking up to accompany the sunny synths. Musically, it remains upbeat and infectious, and retains a mellow, calming energy, despite sometimes despairing, stricken lyrics. Here is an sensitive romantic pouring his loss onto a somehow upbeat rhythm.
Only You is equally soothing, but with the occasional, weird 8-bit edge to it. The vocals also become a little disjointed and discordant for a moment, before flowing back into the 80's gothic crooner style of the rest of the album.
Exordium will mess with your mind after all this calm emoting. It is a strange, eastern-european-accented-robotic-poetry-recital-intro to Algabal which, mercifully, returns to familiar ground, a soaring, rhythmic electro-fable.
Nothing to Regret is, to my ears at least, pleasant enough filler, leading neatly into Passing Thru, which tells a darkly moral tale over a quirky melody and steady beat/bassline. It's Time is another slickly brooding yet understated parable leading us towards the end of the album with the stripped back, again, slightly 'fluffy' (to my ears, anyway!) For a Friend.
To end we have a remix of Safe and the well, rounded, full sounding Mark My Words backed with what I think may be an old looped prodigy didgeridoo sample, though don't quote me!
Throughout, this work is thoughtful, cleanly produced and well rounded, at it's darkest it may touch on elements of electro-industrial influence like Informatik or similar, but, as whole, it is a romantic easy, light EDM/IDM synthpop journey, carried by an upper-register male fronted performance which will appeal to fans of Depeche Mode, Erasure et al, but certainly not to a hardcore, unilateral rivetheads.
Take a Listen: Dani'el - The Book (Behind The Scenes Documentary)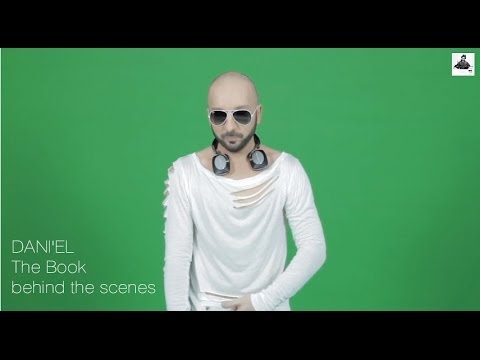 <![if gt IE 6]>
<![endif]>
---