Last Updated on Saturday, 25 January 2014 15:48
Artist: Torul
CD title: Tonight We Dream Fiercely
Label: Metropolis Records
Released: April 9th, 2013

Genre: Synthpop
I love it when an album's title conveys exactly what I am going to experience while listening. Torul's third LP, Tonight We Dream Fiercely hints at lucid adventures where the familiar scenes around us shift and skip with extra shadows, allowing sneak peeks at those bits of childhood wonder we lost contact with. Much to my joy, the Slovenian Synthpop act delivered that listening experience and so much more.
The Good:
The first thing that hooked me into Torul was their 2011 single "Try". It is a song I never tire of, and sadly when there's one single by a band that dominates your mental radio, new material will often be judged unfairly against it. Tonight We Dream Fiercely overcomes that bias easily with addictive synth hooks, smooth vocals, and this slick dark mood throughout the album. I'm not saying that the songs are "gothy" but there is a sinister and surreal undertone to Jan Jenko's vocals that will make you stop and digest his words. The album bounces between a sultry Synth-Noir approach and the frenetic club hits. Torul keeps the listening experience smooth with a nice build up in tempo through the first 5 tracks leading up to the club hits "I'm Still Here" and "All In". Things dive back into the dark and dreamy building the tempo back up but stopping before it gets too crazy. While the beats are strong they aren't heavy, and the basslines are bouncy but not overpowering. I felt that this album placed a stronger focus on evolving Torul's melodic elements.
The Bad:
If I hear another synthpop cover of "Mad World" it will be too soon. Beyond that no further complaints. The cover does serve the purpose of helping to shift the mood down from the hyperactive energy built up in "All In", but if I listen to the whole album without the cover, the listening experience is not hindered. I was also disappointed that Borut Dolenec's guitar was only present on a few tracks.
Final Verdict:
I love this current trend  in the Synthpop community of trying something more mellow and introspective that is still dancefloor friendly. Tonight We Dream Fiercely is a strong addition to this movement and Torul's really impressive discography. It's a great album to drop in the clubs or for casual listening. If you enjoy bands like Seabound, Backlash, or De/Vision's later work, I highly recommend you check out Torul's entire catalog of work. It may bring back some of the magic to your waking and dreaming landscapes.
Rating: 4 out of 5
Take a Listen: The Fall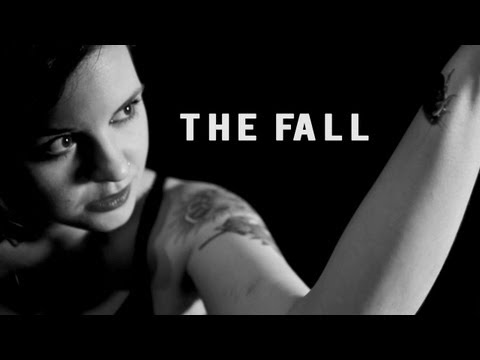 Buy Here:
<![if gt IE 6]>
<![endif]>
---