Last Updated on Monday, 26 August 2013 19:42
Artist: Sad Machinery
CD Title: Fragments
Label : Self release
Genre: Dark Electro, Cybergoth, Synthpop
Released : July 31st 2013
New to the scene, hailing from Brazil, Sad Machinery bring you debut EP Fragments, a darkly bipolar six-track medley of visionary beats and strange voyages. Although it takes them a couple of tracks to realise their full potential, this album is sturdy and enjoyable throughout.
Opener Somebody Save Me is a strong track, if not massively inventive. A down-tempo, loopy-cyber melody and an odd time signature are backed by a Wumpscut-esque distorted Gollem hiss. This is all rounded off with a regular doop-doop baseline. All good, but so far pretty much standard fare for the genre.
Next, in a similar vein, comes I Want War which has a weirdly gothic-latin beep base (sounds strange, but have a listen, it'll make sense!) The main hook dopplers in and out, giving you the feeling you are on the waltzer at some twisted funfair as it oscillates. This psycho-carnival vibe has a certain bouncy warmth which is very appealing, and you will find yourself screaming along to the chorus. You can hear a background influence of Frontline Assembly's later works, but that can be said, to a greater or lesser extent, about almost anyone at the moment!
Ok, so, up to this point I am pretty sure I've got the band sussed – they are the Brazilian Alien Vampires. I'm cool with that, onto the next track. . .
But this is when this band surprise me. Violins unexpectedly emerge from Voyager Part I - The Departure, calmly and seductively changing the pace and tone. As synths gradually join the strings and sublimely intermingle with the orchestrals, you get the impression that this is not just another slab of Cybergoth/Harsh/EBM clubnoyze. This is a successful experiment blending old and new, although the fact that it is so technically clever does make it feel a bit like an entry to a music exam - "look what we can do with my synthesiser!" . . . but only a bit!
Voyager Parts II and III- The Journey and the Arrival (one track) is even more strange - the group seem to have completely altered course. This is chillwave! And it's very good. The lazy beats and cooly menacing melody, interspersed with haunting "2001 A Space Odyssey" samples are a wonderfully captivating surprise. They build smooth soundscapes with this spacey funk in a manner not dissimilar to another band I've recently reviewed; Ex Machina. Throw in a little piano reminiscent of some early Gravity Kills and the finished product is a joy to behold!
This range gives the band a stronger identity than just another Aggrotech group, and with this versatility and scope comes strength, as we head into Broken
Here they are back to their of-the-night roots but seem to have returned from their self imposed voyage much more rounded. The track has an easy cyber-groove which belies the dark subject matter and, though it is hardly a stormer, its builds and peaks are club friendly.
Take a Listen and Download for Free!  sadmachinery.bandcamp.com/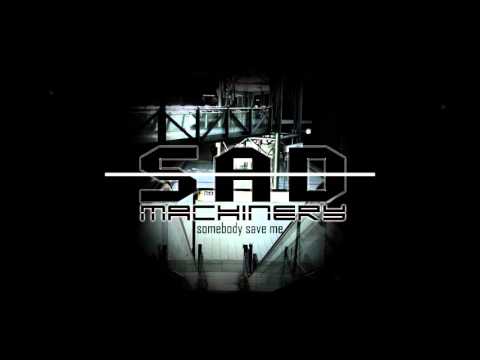 ‎

<![if gt IE 6]>

<![endif]>
---