Last Updated on Friday, 28 June 2013 22:05
Artist: Mr.Kitty
CD title: Life
Label: Engraved Ritual
Genre: Synthpop, Dark-Dance
Date Released: July 5th, 2013
Aside from having one of the most adorable names in the electronic music scene, Mr.Kitty is also one of the most daring new talents out there. Through his career he's shifted gears from IDM to Breakcore, to now forging some very sweet Dark-Dance music. Life is the 4th full length album from Mr.Kitty following up his 2012 release Eternity, and if you enjoy electronic music with a minimal retro sound to it, this is the album for you.
Life has some rather clear nods to the electronic pioneers of the 80s. There's some dashes of Depeche Mode tossed in with pinches of Gary Numan among others. I don't recommend you gauge the quality of the album by the strength of Mr.Kitty's influences though. Life merely uses these elements to shape a thoroughly unique sound that stands very strongly on its own. Its quite an apt metaphor for...um...well life I guess. The album clearly embraces the current love for minimalist dance with darker sounding synths and vocals. While I wouldn't expect to hear this in your local goth club, it definitely can make you think while getting your groove on. The lyrics are rather introspective and muse thoughtfully on life, love, and the other subject matter that pop-music traditionally focuses on. The only difference is that these songs are definitely coming from someplace deep that Mr.Kitty is not afraid to share with his fans. The vocals are reminiscent of Mind.In.A.Box with varying degrees of modulation, but unlike M.I.A.B which uses these robotic voices to create a sense of separation from one's humanity, Mr.Kitty gives these machine voices a lot of heart. As if some cold idea is trying to express human feelings.
Kicking off the album is "Insects" which starts off softly with a very 80's sci-fi sound, and then takes off with a steady gentle beat. The robo-vocals are backed by formless female backing vocals on the chorus, giving this rather simple and automated opening track a sliver of humanity. "Heaven" follows up, adding some warmth and tempo to the album. While the beat isn't hard club thumpy, it is fast enough to get a crowd moving. The vocals are not as filtered on this track which works very well with the catchy and heartfelt lyrics. "Unstable" is the song where I could easily see some of the Depeche Mode influence at work. The synths become darker and heavier but maintain a light 80's pop sensibility. The lyrics spill out the pain and frustration of a relationship going (or gone) bad, while hiding behind emotionless vocals. Lastly "Amnesia" is what I like to refer to as a driving song. If life were a movie, this is the song that would be playing as you triumphantly get into a car and drive out onto the open road and into a brighter future.
From start to finish, Life is a great album. It's not perfect but it is great. Some of the other tracks don't sound as polished and after awhile the robo-vocals gets a little old. Honestly I enjoyed Mr.Kitty's voice the most when it was the least altered. It has a softness to it even when singing about some hard and twisty matters. The music is the perfect blend of retro and progressive. Life does a great job of paying homage to its inspirations while not ignoring it's own vast potential. On his facebook page, the artist explained that this dark-dance synthpop has spoken deep to his soul. Among the many forms of electronic music that Mr. Kitty has produced, this is the one that he feels strongest for and as a listener you can feel that passion come through clearly.
I hope his passion for this style burns for awhile because I can't wait to see what more Mr.Kitty can contribute to the synthpop world.
Note: You can pre-order the album now through Engraved-Ritual's website, and the album itself releases July 5th, 2013 or by clicking the ad on our page.
Take a Listen to: Heaven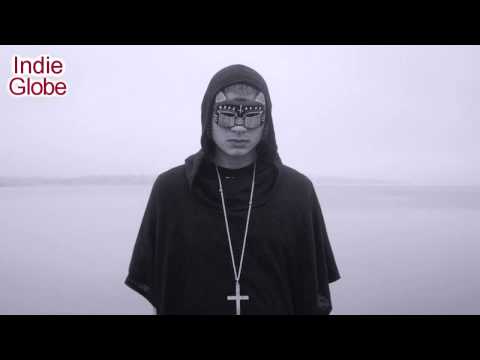 <![if gt IE 6]>
<![endif]>
---