Last Updated on Monday, 29 April 2013 14:10
Artist: Pet Shop Boys
CD Title: Elysium
Label: Astralwerks
Genre: synthpop,alternative, indie
Even though this album was released in late 2012, I still felt that it deserves a good, fair review. As a longtime and loyal fan of the Pet Shop Boys, it is a bit difficult to give them a negative review. Though I do not think that this review will register as "negative", but let's just say it's not as "positive" as it could be.

Just in case there is any readers out there who obviously are living under a rock and do not know the Pet Shop Boys, here is a quick history.

One of the most iconic, celebrated pop groups in the world, Pet Shop Boys have created some of the most beloved hits ever "West End Girls", "It's a Sin", "What have I Done To Deserve This", "New York City Boy", etc.), selling over 30 million records and playing shows all over the world. Their last album Yes spawned two #1 Billboard dance hits "Love Etc" and '"Did You See Me Coming". In a career spanning over 2 decades, the duo of Neil Tennant and Chris Lowe have worked with artists like Dusty Springfield, David Bowie, Liza Minnelli, Robbie Williams, Kylie Minogue, Electronic and Madonna. 

Now that we got that out of the way, let's dive into the review of Pet Shop Boys 11th studio album Elysium. Recorded in Los Angeles (the first time the duo have recorded an album in the US), the record was co-produced by Andrew Dawson, who has won three Grammy awards for his work with Kanye West.

Elysium features twelve new songs that includes orchestral arrangements by Joachim Horsley, Andrew Dawson and Ben Leathers. Backing vocals are provided on many of the tracks by veteran singers Oren, Maxine and Julie Waters (whose long career spans sessions with The Jackson Five to Adele), and singer/songwriter James Fauntleroy.

Though Pet Shop Boys do not seem disappoint with a full album chocked full of moody and melancholic synthpop ballads and tongue in cheek lyrics that one has come to expect from the Pet Shop Boys, sadly somehow the album takes a wrong turn and drives right off a proverbial cliff.
Elysium starts off on an an extremely promising note with a really fantastically catchy and alluring track called "Leaving". It reminds me of their classic hit "Before". In my humble opinion it is the strongest track on the album and the best representation of the magic that is the Pet Shop Boys. You have to love clever lyrics like "our love is dead, but the dead don't go away, they made us what we are, they're with us everyday".  It is preceded by two more similar sounding tracks " Invisible" and "Winner".  At this point I thought I might be listening to the lost tapes from their brilliant album Behaviour (1990).
"Your early Stuff" is not bad but hit a bit of a sour note with me. It seems to be a bit of a clever poke of fun at themselves and their early career. It also seems to be a commentary on the fact that many fans and critics seem to prefer the "early stuff" over their inevitable evolution. "Face Like That" reminds one of their classic 80's material. It could have easily been on their debut album Please or the follow up Actually. "Breathing Space" is an acoustic little ditty that like much of Elysium warms the soul. "Ego Music" is bloody awful and though it is a a cheeky reflection about egotistical artists, it really is just filler fodder and would be much better as a lost demo track somewhere. I absolutely hate "Hold On," it is really annoying and sounds like a bad trip courtesy of the Gay Men's Chorus. Pure crap. Skip over this track quickly or you might  lost what respect you already have for Pet Shop Boys and never buy another Pet Shop Boys record again. "Give It A Go" is another track that just hits a sour note with me, the 60's-inspired hook is a bit annoying. Overall, it is a nice enough light track. I don't hate it, but I don't love it. "Memory Of The Future" is a really great track that once again sounds a lot like their classic fare. It is deliciously catchy and you'll find yourself singing along to it.
"Everything Means Something" is another filler/fodder track, nothing special, nothing exciting. Not terrible, but just a bit forgettable. Elysium concludes with the 70's disco inspired "Requiem in Denim" and "Leopardskin". This track feels like something from their classic catalog. Think Loveboat Theme. It has that familiar Pet Shop Boys sophisticated camp feel that is a reoccurring theme throughout most of their career.
Neil Tennant seems to be in top form with his breathy vocals and dulcet tones. The lyrics remain deep, somewhat off beat at times and thought provoking. So is Elysium just a warm up for their upcoming album Electric due in 2013, or is this as good as it gets? I guess we'll just have to wait and find out.

Though Elysium is no "winner", it is far from being a lost cause. You won't find any groundbreaking hits like "West End Girls" or "It's A Sin". You won't find any high octane club anthems either. However, what you will find, is a nice, quiet, sophisticated, little album to relax to or have a quaint, party with wine and cheese.

The deluxe edition comes with a completely instrumental version of the album. If you want to step up the true Muzak experience, I strongly recommend this package.

WATCH THE VIDEO FOR "LEAVING"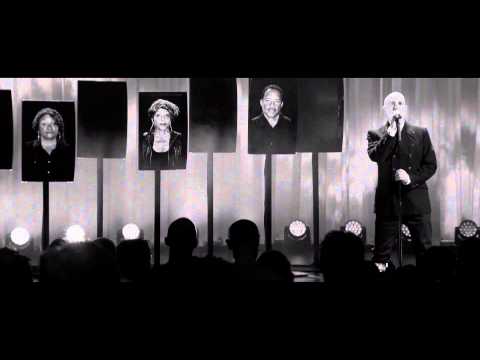 BUY ELYSIUM ON AMAZON

Buy Regular Edition:
<![if gt IE 6]>
<![endif]>
---