Last Updated on Wednesday, 03 April 2013 21:37
Artist: Mesh
CD title: Automation Baby
Label: Metropolis
Genre: Synthpop, Alternative Rock
There is a bizarre part of me that loves it when an album leaves me speechless. It sucks because writing a review for it becomes a bit of a challenge, but it also means that it is so awesome that I want to share it with everyone. Mesh's 5th release, Automation Baby, falls into that little catch-22. I was getting worried because here it is April of 2013 and nothing had released that was "Top 10" material for my year end lists. Automation Baby has relieved that small worry from my mind and is easily going in the top 5 of this year's countdown. This album is stunning from start to finish. Mesh follows up their last release A Perfect Solution with what sounds like perfection itself.
Most of the album is full of synthpop anthems blending Mesh's core sound with indie rock elements. Something the band explored on their previous album, but on Automation Baby, this approach feels a lot more polished. There is a lot of clean and angry pop to shake your grove-thang to, without feeling like you're chained to a four-to-the-floor beat. The harder edge tracks like "When the City Breathes" or "Born To Lie" can easily stand toe to toe with some harsh EBM on a good Saturday night in the club, but also have enough emotional complexity to become more than club fodder. The lyrics give shape to those wordless emotions we all feel when life/people become more than we can handle. If the angrier side of Mesh doesn't hold appeal for you then, you will love the hopeful and sentimental sounds of "Just Leave Us Alone", "Adjust Your Set", or the title track "Automation Baby". These songs showcase the pop-strengths of the band, while still incorporating that indie rock feel. The lyrics are beautifully complex, endearing and stubbornly full of love, self-loathing, and resignation. If my relationships in my early 20's ever had a soundtrack, these songs would have been featured heavily on it. Of course no album is complete without some slow sad songs to round out the track list, and Automation Baby delivers some real heart-punchers. "The Way I Feel" is your typical love/inspirational track where we're encouraged to accept the good that comes into our lives, even if it doesn't take the shape that we were expecting. "Never Meet Your Heroes" delivers a really harsh truth in the form of soaring synths and gorgeous vocal harmonies. Closing the album is "You Couldn't See This Coming" which takes a cue from "Never Meet your Heroes" with its brutally honest lyrics but softens the blow with dreamy soundscapes and soft synths that try to lift the song's subject out of his/her melancholy.
Automation Baby is a big album. Big sounds. Big feels. Big atmosphere. Most of the electronic-rock acts I've heard over the past year have had strong releases but the original material only made up about 30 to 40 minutes of the total listening time. Automation Baby clocks in at over an hour with 14 new songs. If that isn't enough there is a digital deluxe version available for sale with an additional 8 tracks including remixes and b-sides. Of these tracks I really recommend the Duet Version of "Born to Lie" which has a second vocalist echoing back snarky comments after each line is sung. "Just Leave Us Alone" is revisited as a Folk-Country piece featuring vocals by Wendy Wang. While the original is a frantic rebellious declaration of love, this version is tired and gives the impression that this duo really does just want to be left alone to enjoy each others company in peace. "Petrified", from the 2006 release We Collide, is giving a similar acoustic treatment. I'm reminded of some of the Gothic-folk music from bands like Thanatos or Ordo Equitum Solis. I normally only recommend getting a deluxe edition of an album if you're a DJ or a hardcore collector, but in this case I recommend that everyone spring a bit more money for these extra tracks. They give Automation Baby a lot more depth, showcase just how creative Mesh can be with their songs, and enhance the overall listening experience.
I'll admit that I've not been the biggest Mesh fan. I've only followed the band through singles and what I've heard in the clubs. I've listened to their albums when hanging out with friends but never owned a full-length myself. I even felt compelled to go research their full back catalog before writing this review, which is why I've had to sit on this for a few weeks. So that being said, I can say that what I enjoy about this album has no bearing on any of Mesh's past work. If you, like myself have always been a fringe fan of the UK synth act, do yourself a favor and go get this album. As I said at the start, this is easily one of my top 5 albums of the year.
Rating: 5 of 5
Take a listen to: Mesh- Born to Lie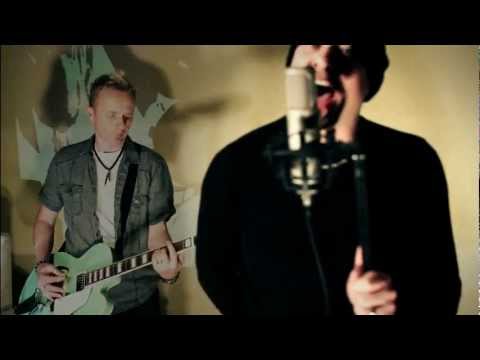 Buy Mesh-Automation Baby
<![if gt IE 6]>
<![endif]>
---