Last Updated on Tuesday, 19 March 2013 14:18
Artist: Artist: OMD
CD Title: Metroland (single)
Label: BMG Rights Management

Genre: synthpop/electronic

OMD are back and Grave Concerns your home for dark music news & reviews has the exclusive first!

Much like Depeche Mode, OMD (Andy McCluskey and Paul Humphreys) started their incredible musical journey 33 years ago in 1980 with their debut album Messages. Now in 2013, they are back, fresher and hotter than ever with a fantastic new single called Metroland and a forthcoming album called English Electric, which will be released on April 8th. The new, seven track single Metroland, will be released on March 25th.
Three years ago in 2010, OMD (Orchestral Manoeuvres In The Dark) made their triumphant return to the music world with History of Modern. It had been fourteen years since their last album Universal, in 1996. History of Modern though contemporary, still carried that strong hint of their classic retro sound, that not only proved that the 80's were back, but that there was still a huge and growing market for that sound. "It's bloody hard to make new music 35 years after you've started," McCluskey says. "We're fortunate that we have a recognizable style. We have a sound palette that is our own. We would be foolish to abandon that. But how do you actually do that without sounding like a pastiche of yourselves? Trying to sound like OMD but also be contemporary and aware of modern sounds and production techniques is the balancing act."
Their new single Metroland does not disappoint. In fact, it is probably one of the best records that OMD have done in a long time. Metroland is a super charged dance floor stormer, that is guaranteed to wake the dead that haunt nightclubs in the age of iPhones and texting. Yes folks, it's that good that you will want to stop texting and start dancing, or at the very least, you are going to want to tweet about it.
Metroland is a one way ticket back to everything that made the 80's synthpop sound so great. It is pure analogue heaven, with catchy vocals, and a strong memorable melody that you just won't be able to get out of your head. You will want to sing along. Paul and Andy are on top of their game. Paul's vocal delivery is just as powerful and slick as ever. Delicious bubbling synths dance atop a punchy and energetic bass line, while an angelic choir sets the dramatic tone. A deep and hardy, four on the floor kick that you can feel in your chest, gets your blood pumping. You'd swear that Erasure, Depeche Mode & Yaz(oo)'s Vince Clark was sharing the programing honors, as it felt like Alison Moyet or Andy Bell would start belting out a tune at any moment . Metroland sounds like it came straight out of the 80's, yet blends in perfectly with today's contemporary music scene. I can't say enough about how incredible this single is. If Metroland is any indication of things to come, then their soon to be released album English Electric, is going to be amazing!

Let's talk about some of the mixes. When the original mix is so good, you'd only hope that the mixes would be too. I was so excited to see that the UK's Manhattan Clique is on board. Manhattan Clique always does such an incredible job remixing 80's artists. Manhattan Clique kept the overall integrity of the original, but pumped it up for today's club audience without missing a single beat. Really fantastic.  Manhattan Clique transformed this masterpiece into a bouncy, 90's styled piano house anthem, while the retro style of the original shines brilliantly through. The Roger Erickson Remix takes the track into a darker, more edgier direction, by dropping out the hard driving dance element and replacing it with an almost industrial composition. Complete with clanging metallic sounding high hats, it leads into a tasty synthpop break to build suspense on the dance floor. This mix will be perfect for darker audiences. The Jonteknik Remix, has an 80's freestyle beat that slows down this dance anthem into a more moodier affair. Add a snare drum that is once again reminiscent of Yaz(oo), and things really start to get heated up. This could easily have been mistaken as a Vince Clarke production for Erasure or Yaz(oo) if it weren't for Paul's unmistakable vocals.  The Appropriately remixed by Metroland mix, sounds like a combination of early Depeche Mode (Vince Clarke) and Camouflage The Great Commandment.
Unlike most singles, that have mixes that can make your skin crawl at how bad and out of place they are, every mix of Metroland is just utterly brilliant.  To give your feet a break, there is a dark and gloomy track called the Great White Silence that once again, pays homage to the dramatic ballad's that Vince Clarke is also famous for.
Vince Clarke are you listening to this? No more experimental electronica crap with Erasure. If you would go back to what you do best, your classic "retro" sound, that would be an incredible comeback for the watered down Erasure we have had to endure for the past several albums. You are wasting both yours and Andy's talents with that tired nonsense. OMD has the right idea, get back to basics. It's time.

Metroland is truly spectacular!  I am once again in LOVE!
The English Electric Boxset contains..
Limited Edition collectors tin with embossed logo
- CD / DVD / Demo CD in 7" gatefold card fold out
- 7" single on colour vinyl with exclusive B-side
- 16 page 7" booklet (including lyrics and exclusive photos)
- 2 x artwork prints (canvass paper)
- 2 x photo prints (photo paper)
- Certificate of authenticity signed by band
(- 2 metal pin badges - pre orders only)
The CD Boxset contains
CDX
- Limited Edition Media book
- Inner (artwork behind CD trays)
- 8 page Booklet
- CD/DVD
Listen to a sample of the full OMD- Metroland single
Watch the official animated video for OMD- Metroland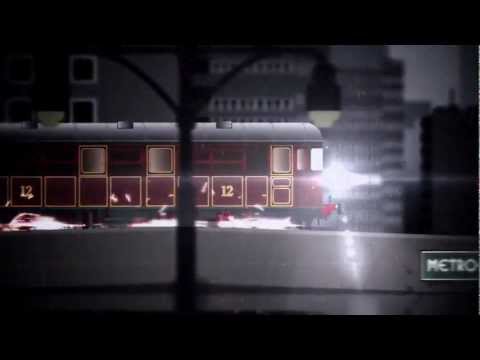 Buy Metroland soon on the upcoming album English Electric
<![if gt IE 6]>
<![endif]>
---