Last Updated on Wednesday, 28 November 2012 20:39
Artist: Apoptygma Berzerk
Album: Black EP Vol. 2
Label: GUN Records
Genre:
futurepop, synthpop
In 2011,
Apoptygma Berzerk
released their 7
th
EP,
Black EP Vol. 2
, which mostly contains remixes from their album
Rocket Science.
The result is a club-ready disc packed with great tunes that urge you to leave your chair and get moving.
The central theme of the remixes is the 80s and the Commodore 64, which is also clear in the promo video of the album. Where
Apop
usually combines elements from (alternative) rock and electronic styles, this album mostly focuses on the electronic sounds, with an emphasis on early synthesizer sounds and 64-bit soundscapes (without drifting off into the bitpop genre).
The album opens with "Asleep or Awake [Spektralized Remix]", showing you what to expect: catchy choruses –an
Apoptygma Berzerk
signature feature-, 80s inspired electronica and a good beat. "Eclipse [OK minus Remix]" brings a darker, industrial-inspired vibe to the album, and hints to the 90s.
"

Shadow [People Theatre Remix]", another danceable tune on the album and one of the 2 remixes of "Shadow", is followed by the first of 3 remixes of "Apollo": "Apollo [Flipside & Parsberg Remix], which has some dubstep references. "Shadow [Essence of Mind Remix]", the 2

nd

remix of "Shadow" and the album's 10

th

track, brings some outerspace vibes to the album.
While some tracks are used and reused in different mixes on
Black EP Vol. 2
, the remixes are so varied that without looking at the titles you wouldn't really guess the same song is used several times on the same record. Take for example, "Green Queen", which comes in 3 remixes: the 5
th
track "Green Queen [Stanley Cupid Remix]" with its clear
Frozen Plasma
influence, "Green Queen [Client Remix]" with the addition of female vocals and "Green Queen [Outer-Innerpartsystem Remix]" with its dreamy, atmospheric drifting vocals and soundscapes-on-beats.
The 6
th
track is a cover of "Love Will Tear Us Apart", leaving me with mixed feelings. A song as monumental as
Joy Division
's "Love Will Tear Us Apart" is not an easy track to cover.
Apop
take a subtle approach, not trying to copy the original but using their own style to it. The deep longing and sadness of the track from 1980 are lost in the cover – and thus
Apop
fail to recreate the best feature of the original.
"

Adrift [C-64 Version]" combines heavier, slightly distorted vocals with a smooth catchy chorus. The second "Apollo" remix "Apollo [Rotersand Rework]" is definitely made for the club, late nights in the office or long-distance driving, and "Apollo [Alex O's Old School Remix]" relies heavily on old school synthesizer sounds.
If you like
Apoptygma Berzerk
, and (mostly) their electronic take on their own previous work, this album is for you.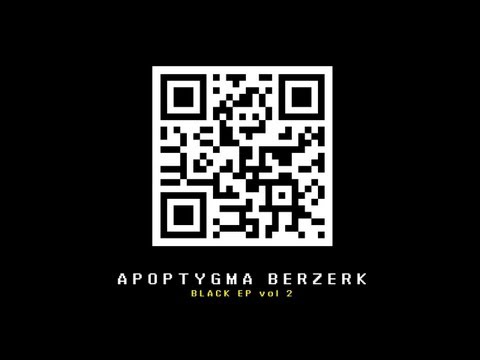 <![if gt IE 6]>
<![endif]>
---