Last Updated on Thursday, 15 May 2014 14:40
Artist: Psygore

Album: The Carmilla Chronicles

Genre: Electro, Industrial

Label: Onslaught Audio.

Released: April 1st, 2014

As the gates open for the carnage to begin in this cinematic ethereal intro to Psygore's album, The Carmilla Chronicles, we are brought full face into the soundtrack of sex, terror, and violence, by Psygore and his minions Jessica Jackknife, and DJ d3vast8tia. But will this debut album rank high in the hearts of fellow harsh-ebm addicts or fall short of the ball-gag?
Letting the violence commence for the auditory onslaught of terror, the first track entitled "Her Lament", we are treated with a pounding electro-industrial club-esq assault of pounding four on the floor beats and razor like synth lines. Although this track does not throw anything new to the table in this specific genre there is absolutely nothing wrong with this in the genre of harsh-ebm/aggrotech.
Taking a different approach from the heavy synths lines that we were introduced to in the first track we are greeted now with a much more electro-industrial based track entitled, "Choke on it and Die". Getting a bit more-noisy and x-ING out the vocals we have a track that would rank up fine alongside power noise acts in a club setting but falls short of what we became accustomed to from the first track, "Her Lament".
Bringing the pace and vibe back of our beloved Psygore we have "Salvation". Starting the track off strong with sweeping filters and vengeance ready to play with evil. We have started to notice a turn towards more of an electro-industrial feel. Although this is not a bad thing with the abundance of the same bass lines/minimum to no key changes there just wasn't much to draw me in with this track.
With "Slaughtered like Swine" we begin to notice the turn of this album, as the structure as a whole seems to remain the same. We notice a couple parts switching up, but nothing seems to impact or take hold of me.
Sounding somewhat similar from the last track we have, "The Iteration". A very good mix and club friendly hard track with no vocals but falling a bit short for me.
At this point the album starts getting a bit redundant, but diving into the next track has both led me to expect a lot of Psygore in the hopefully near future.
"Critical Error v2.0," from the start seems like we have finally got back on track but left short when we hear the 20 second mark that if you listen to this on a windows based computer will make you think you have just lost your mind. Awesome idea, but personally I don't see this executed correctly and the volume of the samples at that point are way too loud in the mix causing much confusion on a track with so much amazing potential.
Next we have my favorite track on this album of heathens, "Retaliate". This track is flawless and my absolute favorite track on this album. Starting off with a menacing kick and bass combination with what sounds like the chains of hell clanging to the beat and leading us into a very club friendly pounding rhythm that then escalates into a synth line driven chorus and back again. With this track alone I have really noticed the potential of Psygore.
As I thought things couldn't get better from Psygore with the track "Retaliate" we have "Whoregasm". As the album had seemed to turn back into what I was expecting after the first track, this is another great listen to a project that holds much potential of great things to look forward to.
To end this album we have an outro entitled "Queens Concerto," which is a powerful cinematic-scape of ambiance leading us to fallow Psygore in amazement towards the next album to see which way they stray in the brothel of sex terror and violence.
Take a listen: "Retaliate"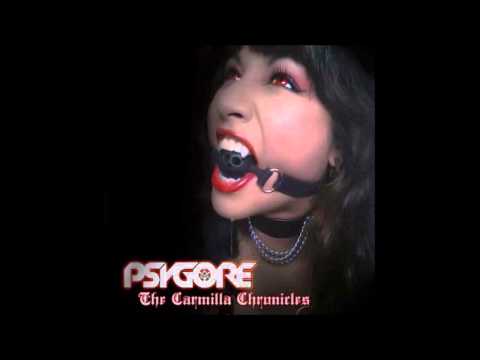 <![if gt IE 6]>
<![endif]>
---