Last Updated on Saturday, 25 January 2014 13:00
Artist: Kevorkian Death Cycle
CD title: God Am I
Label: Negative Gain Productions
Genre: Industrial
Website: http://hexrx.bandcamp.com/album/god-am-i
Kevorkian Death Cycle is a band I had almost forgotten about. Their 1999 album, A+0 [m], was a regular feature on my college radio show, but after that they got swept further back into my musical library and I forgot that I even had the album until recently. However after listening to God Am I, I am excited to start putting KDC back into my playlists.
The Good:
2013 was a binary year for me regarding Industrial music. Either an album was club fodder, or it was an artistic endeavor that got play on my podcast. God Am I straddles the line between the two categories nicely. It has those elements of chaotic industrial rock that I absolutely love but is synthy enough that it plays well in my club sets. Heavy dance beats stomp along with fierce guitars while vocal melodies drive you to dance and sing along. Some of my favorite examples of this sound are on "Mind Decay", "Destroyer of Worlds", and the cover of The Pet Shop Boys' "It's a Sin". KDC also commands their musical world quite effectively. "Children of Chaos" and "Tangled Souls" take the listener to a vast open wasteland where the songs storm around them unhindered, while "Blood of Faust" closes that world and drives you into a dark mental space. The whole album makes you want to get up and fight but switches between internal and external conflicts.
The Bad:
As far as the bad goes, there isn't too much to complain about. The vocals are bit over processed. The saving grace is that there is actual vocalizing and not just incoherent snarling. The added effects do make it hard to hear the lyrics over the music, but that's a minor complaint at best considering the songs' content. God Am I centers around the usual bevy of frustration and anger about the world's injustices, struggling with ones' inner demons of angst and rage seasoned with post-apocalyptic cynicism. There was only one song that felt out of place to me and that was "Shadow" which is almost purely death metal. Not really dancey and in the overall listening experience comes across like that one dude who wants to mosh while everyone else is dancing.
Final Verdict:
It took 14 years, but Kevorkian Death Cycle has come up for air and brought a really good album with them. I can't really compare it to their past work, which is nice. God Am I is a fresh slate for the band to build upon. The album is perfect for the clubs but isn't some formulaic piece of work that will be easily forgotten in 6 months. It's angry but coherent, even if that anger feels generic. I am interested to see where the band goes from here though. That is if they don't take another decade to put out a new album.
Rating: 3 of 5
Take a Listen:  Lightfields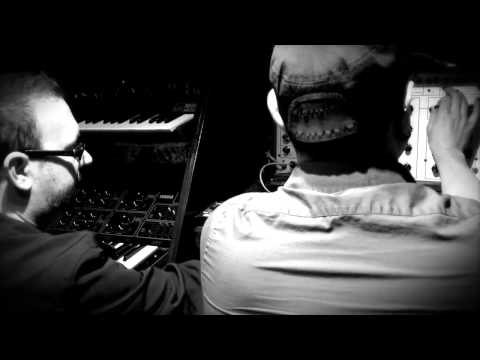 Band Website: https://www.facebook.com/KevorkianDeathCycle
Buy Here: http://hexrx.bandcamp.com/album/god-am-i
<![if gt IE 6]>
<![endif]>
---