Last Updated on Tuesday, 18 June 2013 16:46
Artist: Sector: Hate
CD title: Five Chapters of Human Failure
Label:Future Fame Records
Released: January 2011
Place: Riedstadt, Germany
Genre: Dark Electro/Hard style Industrial
In the bands own words:
"In 2005, elevated from the depths of project Sector: Hate dealing with the topics that very many people dismiss in this society. The hatred is always present and is also, unfortunately, experienced and lived through every day. Sector means a section of the always cordoned off from all other feelings. The texts deal with this issue in every form, for example, rape in a wider sense, injuries and disappointments with other people and the reluctance of the Institutional church. The music is a mix of dark electro / industrial, with influences of hard style. Sector: Hate are dedicated to dance music, but still want to make you think"
Review:
It is very difficult to do a track by track account of the album so I will attempt to do an 'all in one' review. Sector: Hate are what's described as potent through musical endeavour. Inspired by hard hitting edgy samples that make up teasing captivating dance tracks, Sector: Hate certainly drum up some very distinctive and thought provoking titles and the fact the album has been made into chapters is a very clever idea, as each and every one of us face a chapter of life with each and every new encounter be it good or bad.
The music captures a very atmospheric framework and the provocative, hard hitting tones and textures present an aggressive attack on the aural cavities in no uncertain terms.
The rhythms have more flow than ebb as they ride on a haunting and shrill level continuous beats that captivate and hit on a certain mood. Mostly they tend to be in the fast up-tempo vein of sweeping and expanding synth, its emotive forces all coming into play as the dark weave of thickening rhythms plays out to hard and angst ridden vocals. The mesmerising array of expressively rich, even sumptuous tracks are more than mind expanding, bringing a welcome springboard to the senses.
To Sum up:
This album was produced in 2011 so the band has had two years to expand on their intense and thought provoking ideas and since starting this review, I have now had a sneak preview of one of the bands newest tracks 'Release the Power' taken from their forthcoming album 'Hatestyle' (courtesy of Peter the band's frontman extraordinaire) and the band have still captured an 'urgent intensity' within the track that boasts more shrill synth sounds and takes on a more dramatic stroll down the path of more dark electro.
This album although two years old now will never lose its flavour and makes way for the bands next album – Can't wait to hear that in its entirety!
9/10
Take a Listen: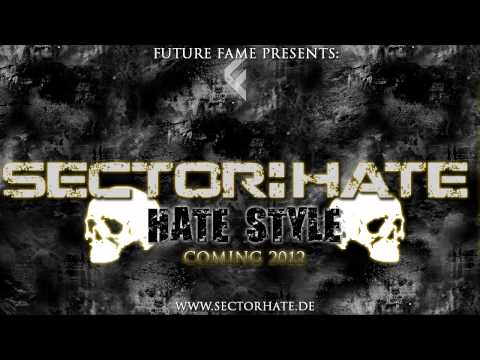 Track List:
Chapter One
Industrial Human Energy
Phobia Insomnia
Syncope in hate
Chapter Two
Mrs Feelgood
Gottvertrauen
Chapter Three
Dir Dos and Death
Living Ghosts
Chapter Four
Warslaves
Consumers
Fading Lights
Chapter Five
Members:
Peter: Vocals, Keys, Text, Composing and Arrangement
Willi: Samples and Mixing
Martin: Live Support/Keys
Buy-Sector:Hate-Five Chapters of Human Failure
<![if gt IE 6]>
<![endif]>
---