Last Updated on Tuesday, 18 June 2013 13:30
Artist: EXT!ZE  (Germany/France)
CD title: Anarchy Engineers
Label: Future Fame Records

Genre: Dirt E-Tronic
Released: Oct 13, 2012
In the bands own words:
"A firecracker is coming directly towards us, which with its mixture of industrial, trance, hellektro, electro and techno will transform every dance floor into a sea of flames!
Here is the Track by Track Review

EXT!ZE are shrill, crazy and grotesque, like colourful neon light which flickers like crazy to the hypnotic rhythms coming out of the speakers and which shows the way to the decadent nightlife. EXT!ZE are genuine, vibrant and sincere: the real deal! They live for their music; they live the crazy lifestyle with the all-night dancing and, with their song Hellektrostar, are going down a storm in the French and German clubs. Now they have finally found their way out of the underground and to a label and so their fireball of sounds, rhythms, samples and their unique vocals will finally reach everyone.

The question as to whether to take the red pill or the blue pill doesn't apply here! EXT!ZE are the pill which opens the way to the neon light-soaked, uniquely grotesque world"
EXT!ZE have certainly been busy producing E.P's and Albums every year since 2009. I for one hope they continue to push out more of the same.
I'm on Fire
Sounding similar to the Prodigy (but that isn't a bad thing) as this ferocious composition unfolds. The synth sounds are catchy and vibrant and harbour a lot of foot tapping's and flailing limbs within their conglomerate of sexy samples and high energy rhythms – this is highly addictive! If I can move on to the next track without pressing the repeat... but not yet!  
Kiss & Kill
Sometime later... a mutation of synthetic sounds and whispered vocals creeps forward in a vivid array of powerful beatings – definitely great dance orientated music that holds superb harmonies. The sonic attack of synth literally burns and sizzles amid a truly unique experience. Now I have a problem as my body wants to move in time to the fanciful rhythms and I need to type...  
Free
More time later... I think it is going to take me a while to get through fifteen tracks by EXT!ZE damn them for being so good! Sonic bubbling harsh synth comes to life with a distortion of vocals and mutated choppy keys – another good encounter, which is bad for me but definitely good for the band. This track pays attention to detail and literally ripples with intensity.
I am Nasty
Oh no... Not another superb track? Yes! Deal with it! Hypnotic synth and haunting vocals sung in French and English – these Europeans spoil us daft English folk who can't even speak our own language let alone sing in another! It is captivating as it is intense and a commanding track that bristles with awesome dance components!
A Place 2 Die
Shrill twiddling's and heavy beats immediately make the body responsive to its uplifting rhythms and mad samples, this is too good! Deep resonating thickening textures of vibrant swelling rhythms build further and are just ripe for electronic body moving – I just may have to obey, as the unbridled attack continues.
Sex in Surround
A lot later... A superb melodic wash of thick harsh rhythms protrude from a strong vocal amid some strange bubbling synth sizzles, it is haunting as it is intense and powerful and a little more serious than the previous tracks with driving beats and darker provocative infusions.
German Beast
Sneaky bass lines and hypnotic rhythmic prowess builds this track, it literally snarls with excitement and screams with intensity. The vocals take on a harsher stance – compelling and intriguing and of course – I shall be a while moving on to the next track as I like to savour every last morsel it can offer and it contains some German words too, which is an added bonus! Ausgezeichnet!!!
Monster Bike
This boasts some amazing harsh vocal harmonies amid a deep resonating beat of fiery madness. The guitars more prominent in the track and add their shrill two cents worth into the mix, giving it a direction that isn't industrial either, more a punk sound that is intrusive and chaotic and in turn brings a rapturous welcome chorus.
Freak Out
Angular dub step moments and harsh beats with edgy vocal that together make a compelling track that deserves a lot of attention. – We just want to freak out! I think that is a safe bet! A challenging listen that will only serve to make you freak out as its dark embracing rhythms swell in intensity and madness and will throw you on that dance floor!
I Love B.Ä.S.S
An attention grabbing track with strange synth noises, suddenly explode into a rip roaring chaotic swathe of pummelling beats and rhythms. A female voice can be heard here explaining what BASS stands for in no uncertain terms either! Its dark rippling arms will embrace you in ecstasy – No, not the drug, but with its mind altering array of grisly sounds! "These four letters bring me higher!" Indeed – especially when produced by EXT!ZE
Laser Shark
Again, sometime later... this is hard work as it is proving difficult moving on to the next track without repeating them, but I shall continue... or at least try! Sharks with laser beams attached to their heads :O  The music is sharp and furious with a sampled voice attached to it, layered in textures that serve to excite, enriched in a swathe of resonating splendour with hints of dub step – it is one track to feel violated to – in the most intense kind of way!
Machine Hearts
Deep and ambient this track slowly makes its way into a hypnotic force of inventiveness. The synth notes are strong and compelling and at times bruising amid a highly tempestuous wave of sonic assault that slows briefly but none the less it has a determination to climb the scales and pummels fiercely and then fades out.
Goodbye
Vibrant synth keys play shrill and wild amid a hypnotic rhythmic beat and a balanced un-harsh vocal. Later on in the track it boasts a run of choppy little notes that add a peppering of intensity to a full on attack to the aural.
À Dieu Âme Rouge – Red Soul God
Solid mesmerising beats stroll confidently from the speakers amid a penetrating synth and a French mellifluous vocal that is displayed on the track as smooth. It's brooding hypnotising, scales the entirety of the track. This could be a song for Eurovision!!
Runaway
Spasmodic beats and bass lines with sampled smacks, fire up with a haunting and lilting female voice holding strong high tempo fluctuations that resonate with incidental grunting and squeaking sounds. Levelling out further on to create an 'eyes closed and let the mind wander' scenario. A very powerful haunting track.
To Sum up:

I think it is true to say that EXT!ZE have an insatiable appetite for their art and have produced a monster album and well within its grasp, have achieved perfection. Superb dance tracks as well as passionate brooding moments of dub step, and full on Industrial that is highly charged with explosive rhythms and ferocious beats that claim your body as their own, as their compositions compel you to listen and feed from their vibrancy and diversity.
This is one album that I will have to repeat despite playing the tracks at least four times each as it is highly addictive and catchy and warrants the extra listens to savour it in all its splendour. Imaginative with heaps of melodic persuasion it's one monster of an album and EXT!ZE have proved they definitely are the pill to swallow and are an addictive force to be reckoned with.
10/10
Take a Listen to Anarchy Engineers: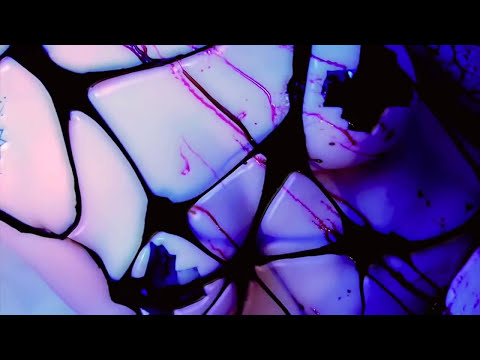 Track List:
I'm on Fire
Kiss & Kill
Free
I am Nasty
A Place 2 Die
Sex in Surround
German Beast
Monster Bike
Freak Out
I Love B.Ä.S.S
Laser Shark
Machine Hearts
Goodbye
À Dieu Âme Rouge
Runaway
Members:
Cyb3rella – Vocals/Keyboard
DJ Barus – Live Mixing
Jan Dysfunction – Guitars/Keyboard
Mondi – Drums
Discography
EXT!ZE - Arschloch EP" release: 17.03.2012
EXT!ZE - Paradize 2069" release: 25.02.2011
EXT!ZE - Gothic Pussy" release: 25.06.2010
EXT!ZE - Fall0ut Nation" release 30.10.2009
EXT!ZE - Hellektrostar EP" release: 28.08.2009
<![if gt IE 6]>
<![endif]>
---