Artist: Inure
CD Title: The Call
Label Metropolis Records
Genre: Industrial / Dance
Style, darkness, aggression and industrial flare come together on Inure's newest release The Call, a digital form only EP. The Call EP comes with eight tracks featuring remixes off the band's 2012 full length album The Offering on Metropolis Records. Three of the tracks are remixes of the EP's title track, "The Call", and one track is a cover of a Florence & the Machine song.
The first track "The Call" sets the feel for the rest of the EP with its bombastic drum beat low synth rhythm that gives way to the guitar riff that comes in with Adam Moore's whispery distorted vocals. The mid tempo track stays dark and aggressive even through its quiet breakdown midway through the song. The same song appears three more times as remixes each with its own spin, especially Atler Der Ruine's remix which touches on Dub Step. For an EP of remixes, the tracks mix well together as a separate work of art from the band's original tracks from the album The Offering. The songs' remixes all have their own takes on the drums and atmospheric feel giving them a whole new life.
Their version of Florence & the Machine's song "Blinding" stays very true to the original even having a female vocals, Tash Cox, joining Adam and giving the song new depth. The guitar and drum sound on the song give it a heavier more aggressive tone that is only held back and grounded by the calm vocal deliver of duel voices.
Fans of Inure, industrial music and remixes in general should give this EP a good listen. This EP can stand to be your gateway to becoming a fan of Inure, if you aren't all ready.
Take a Listen to "The Call"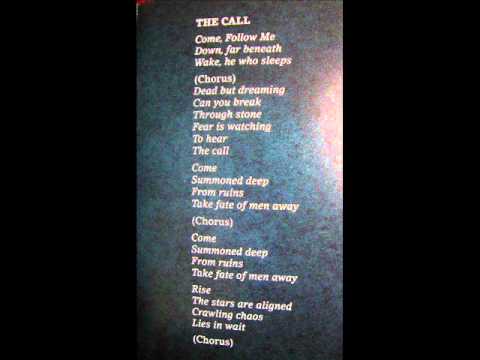 <![if gt IE 6]>
<![endif]>
---