Last Updated on Monday, 28 January 2013 13:36
Artist: More Machine Than Man
CD title: Dark Matter
Label: Independent Release
Genre: Industrial Rock
Website: http://www.mmtm.net/
Reviewer: DJ Kantrip
Date: 01/15/2013
It's been over 8 years since More Machine Than Man released new material. During these past 8 years Robzilla and Tasha Katrine have been hard at work writing new songs and experimenting with new sounds as they moved across country. Starting in Boston, MA and ending in Seattle WA, the band released their latest album Dark Matter in September 2012.
Dark Matter brings back a much missed format of industrial music. Guitar driven songs with vocal harmonies, that are club friendly and dancy. No incomprehensible shrieking through layers of filters. No grinding harsh beats. No over the top shocking lyrics. I have missed music like this. If you are not familiar with More Machine Than Man, then become so. This album will appeal to anyone who is a fan of bands like I:Scintilla, IAMX, Razed in Black, KMFDM, Emergence, Thrill Kill Kult, and In Strict Confidence. Digging into the album itself, one of the big selling points for me was the variety of sounds. 8 years is a long time for a band to be off the radar, so any new releases need to be able to rekindle the fire in old fans but demonstrate to new fans just why the band is the hottest new thing.
The LP opens with "Inside", which hits the listener immediately with Tasha's heartfelt vocals before subtly bring in some raging guitars and steady beat. "Break Out" shifts the focus onto Robzilla, who's vocals plod along with a marching beat and minimal synths, and some really impressive guitar work. Tracks like "Why?", and "Deserve" harken back to the early and mid-90's era industrial with a very Slick Idiot and TKK sound. Moderately stompy beats, snarling guitars, and over the top choruses with easily chant-able defiant lyrics are what you can expect here. Dark Matter turns to a fetish industrial sound on "Last Try", and "Heaven and Hell" with sinister sounding synths, sultry vocals, and simple thumpy beats. Perfect for those BDSM themed nights at your local club. "Darkest Days" and "Rotten wine" explore the softer sound of MMTM, with their heavier atmospheres, somber keys, and introspective lyrics. Then there's "Stitch" which bucks all the anger and sad for a fun jazzy swing number with its perky vocal harmonies and horns.
Overall I enjoyed this album a lot. It was industrial as it used to be without relying at all on nostalgia or trying to "bring it back". In fact, other than the re-mastered version of their 2003 song "Why?", nothing about this album feels rehashed from past works. MMTM has evolved their sound over the past 8 years without sacrificing any of the core energy that made them fun, and picked up some new tricks along the way. While Dark Matter came out in late 2012, this feels like the perfect album to start the new year with. Upbeat, take-charge Industrial Rock that makes you want get up, dance, and actually go change some shit in the world.
Seriously, go check out this album, and also look for MMTM to tour in 2013. You will not regret seeing them live.
DJ Kantrip.
Rating: 5 out of 5.
Take a Listen: " Stand Out"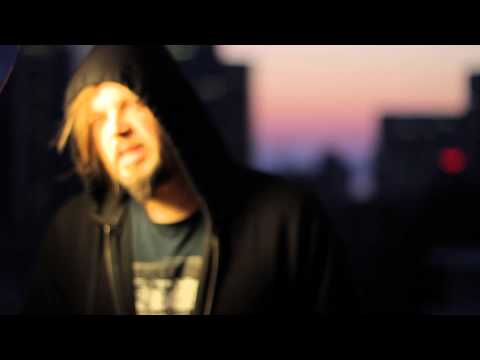 <![if gt IE 6]>
<![endif]>
---