Last Updated on Monday, 15 October 2012 20:55
Artist: Ego Likeness
CD title: Treacherous Thing
Label: N/A
Genre: Darkwave, Industrial
Website: http://www.egolikeness.com/
Reviewer: DJ Kantrip
Date: 10/10/2012
I will admit to holding off on writing this review until October. There is something about the newest Ego Likeness single, Treacherous Thing, that is absolutely perfect for this time of year. You know, Halloween. The time of year you hear cautionary tales about letting in lost and wandering creatures that really seek to prey upon your body and soul. However in this case, Steven Archer and Donna Lynch warn about hanging on to something that seems to be harmless but is clearly the opposite.
The new single, sounds like it would be have fit in perfectly with Breedless. Sinister sounding but still seductive like the previous album's focus, Lilith. There is also a return to something more primal and savage than our poor heroine however. The narrator on "Treacherous Thing" isn't trying to appeal to you or frighten you. Instead it is sitting across the room looking you square in the eye, telling you what will happen the moment you turn your back and why you are a worse monster than it is. Archer's guitar snarls behind Lynch's calm and measured voice, which breaks with desperation on the chorus.
"Treacherous Thing" was also released with a new video, directed by Kyle Cassidy that is linked at the bottom of this review. The video conveys the threat the song;s narrator poses perfectly.  Archer stares emotionless into the camera while a rather demonic Lynch bleeds from her eyes and mouth, moves around in a jerky supernatural way, and hovers over Archer's stoic figure. If the clear cut lyrics don't impart the lesson here the video will.
The original version comes in at 130bpm (beats per minute) and fits perfectly into any industrial rock or darkwave DJ set. The CD also comes with 6 other remixes of the song. The "City of Dust" mix by Stiff Valentine adds in extra guitars and live drums giving the song a more metal sound. The Danceproof "Dance Till Dawn" mix removes all of the industrial elements turning the track into a spooky synthpop affair, while The Ludavico Technique and Exageist remixes twist the song into darker and more aggressive industrial club anthems. I was also pleasantly surprised to find a More Machine than Man remix on the single as I was quite fond of that band and glad they are still around.
All in all Trecherous Thing is a great song.  After what has been a rather busy year for the band, I wasn't really expecting anything drastically different in sound and subject matter. Its a solid Ego Likeness track that comes with a variety of remixes that fit into most any club set and will also bleed a bit of new life into your Halloween playlists.
Watch the Video Here: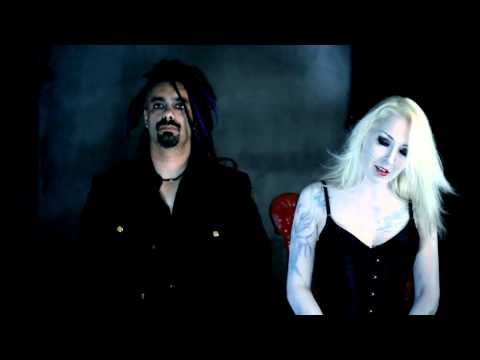 Buy the CD Here: http://egolikeness.bigcartel.com/product/ego-likeness-treacherous-thing-single
<![if gt IE 6]>
<![endif]>
---