Last Updated on Monday, 03 September 2012 15:38
Artist: Marilyn Manson

CD Title: Born Villain

Label:Marilyn Manson

Genre: Industrial/ Metal

Website: marilynmanson.com

A Track by Track review..............

Track 1- Marilyn Manson "Hey Cruel World"
Starts off slow. Gets faster. Sounds kind of like ...Megadeth ?
Can't say I like this song.
Track 2- Marilyn Manson "No Reflection"
Having already heard this song on the radio and seen the video on TV, I already know what to expect. I DO like this song.
Track 3- Marilyn Manson "Pistol Whipped"
heavy breathing starts the track. this song is ok....
Track 4- Marilyn Manson "Overneath The Path of Misery"
Shakespeare by Manson. This song is ....ehhh...not the best
Track 5- Marilyn Manson "Slo-Mo-Tion"
Bass and then drums start off the song
This song is pretty damn good actually
Track 6- Marilyn Manson "The Gardener"
Sounds like a filler song to me.
Track 7- Marilyn Manson "The Flowers of evil"
Decent song. Something about it reminds me of Sisters of Mercy for some reason.
Track 8- Marilyn Manson "Children of Cain"
Starts off sounding very electronic/industrial
Decent song, kinda slow.
Track 9- Marilyn Manson "Disengaged"
This song is actually not bad at all
Track 10- Marilyn Manson "Lay Down Your Goddamn Arms"
This song is ok, it's kinda slow
Track 11- Marilyn Manson "Murderers Are Getting Prettier Every Day"
This song is also kinda slow. Its alright- not great.
Track 12- Marilyn Manson "Born Villain"
Kinda just there.
Track 13- Marilyn Manson "Breaking The Same Old Ground"
Starts off slow, interesting keyboards. Kinda surprised so many slow songs in a row. This song is toooooo looooong.
Track 14- Marilyn Manson "You're So Vain"
Is this a cover song ? YES
I remember the Faster Pussycat version, the song and the video.
And I remember the original version from the radio.
This version is good though. Although with Manson - songs that he covers- this is kinda ...I don't know. Its ok. I guess. I'm thinking Brian...erm...Mr. Manson had an idea in mind for a music video for this song and thats why its on here.
Track 15- No Reflection (Radio Edit)
I didn't realize there needed to be a radio edit.....
Ckeck out Marilyn Manson: SLO-MO-TION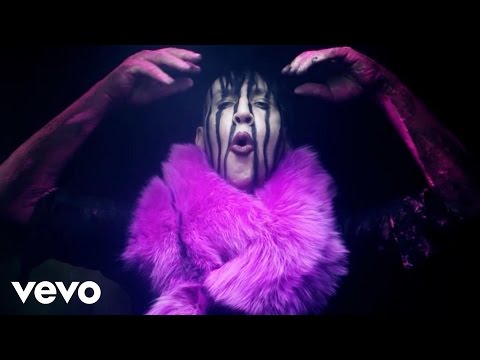 <![if gt IE 6]>
<![endif]>
---