Artist: KMFDM

CD Title: Amnesia (Single)

Label: Metropolis Records

Genre: Industrial

Website: http://www.kmfdm.net/

KMFDM is a band I've been listening to for a few years now. I knew some of the tracks from their really early days and for me there are quite a few hit and misses.
I didn't actually get into the band before they released "Hau ruck" which I thought was an amazing album. Now I'm back again to give you my humble opinion about the EP/Single called "Amnesia".
This little CD contains 4 remixes and 1 new track, and I must say I was really really disappointed.
As a person who likes the new sound of KMFDM this was probably the worst things they have released in a long time.
Why? Well it's simple, the remixes don't offer any good listening experience and they sound way more boring and bland compared to the original version. The only actually good song on this release is the album mix of "Amnesia". Which starts out without the typical guitars and with a more soft touch to the music, but then when you think it's all nice and stripped down. BAM! The guitars come in and help create a massive chorus.
I wouldn't recommend anyone to get this release at all, it's just not worth it. But if you are into remixes and one new track which is boring. Then by all means , go for it!
Take a Listen: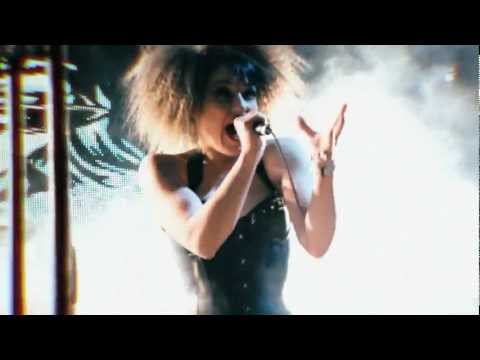 Buy: http://www.metropolis-records.com/artist/kmfdm

<![if gt IE 6]>
<![endif]>
---