Last Updated on Monday, 17 October 2011 16:00
Artist: Skold
CD Title: Anomie

Label: Metropolis Records

Genre: Industrial

Website: http://www.skold.com/

Reviewer:Freddy Rotten

Date: 10-17-11

SKOLD is a one man project and the person behind it is Tim Sköld a guy who has been around for quite some time and played live guitars with Marilyn Manson and also been a part of the legendary industrial act KMFDM (Not sure if he is still part of it though).
Either way you can hear a lot of influences and similarities behind this new monstrosity album and both bands I mentioned above and also a hint of Nine Inch Nails. And the monster is called Anomie.
So lets get started shall we? The first song called "(This is my) Elephant" is a powerful opening track with calm and almost mumbling verse vocals that clash together with a head banging chorus that really sticks to your head.
This great opener is followed by a track called "Suck" which the first 20 seconds reminds me a bit of a stomping EBM track but moves almost instantly over to a drum beat that reminds me a bit of the old track with Manson called "The Beautiful People".This is also a very catchy song with a bit less effects on the vocals (at least on the chorus). It's a pretty simple track musical wise but the guitars and drums really bring both the track and vocals forward with a lot of power.
These two tracks are my favorites ones besides the ugly duckling called "Angel of Noise" which is like a blow to your face and you just lost two teeth. It's aggressive,raw and it has some really nice blast beats that almost want to blow your ears off together with angry guitars and distorted vocals that hide a bit in the background. And when you don't think the track can become any heavier you get some real old school death/black metal grinding.
After this track the album more or less become a bit more softer and slower and there are some really great tracks like "The Hunger" and "And then We Die".
For all of you who really like that old school industrial metal/rock feeling this album is for you and I must say it gripped me right away. SKOLD's new album is simply brilliant and you should go out and buy it now!
Take a Listen to the Album Sampler: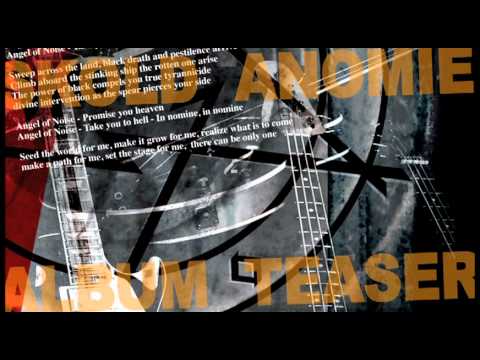 Buy Skold -Anomie
<![if gt IE 6]>
<![endif]>
---