Last Updated on Sunday, 25 September 2011 19:14
Artist: Dope Stars Inc.
CD Title: Ultrawired
Label: Self-Release
Website: http://www.dopestarsinc.com/

Genre: Industrial
Reviewer: Reg Davey
Date: 9-25-11
Italian industrial rock act Dope Stars Inc. are back with Ultrawired, the first album since 2009's 21st Century Slave. There have been a couple of singles in between to keep fans chewing at the bit, "It's Today" and "Banksters" (notably included on this release). Has the wait been worth it? Well, in a word – Yes.
Dope Stars Inc. have always seemed to me to be a natural evolutionary result of both the worlds of industrial and 80s gutter-glam joining together in some kind of cocaine-fuelled bastard offspring. There are plenty of contemporaries out there, notably Celldweller and Zeromancer, not to mention Dead Star Assembly, but to be honest when it comes to balls-out industrial trash-rock, DSI prove with this release that they quite comfortably leave the others in their wake.
All throughout the album, the attitude is bratty, with a balls out swagger, and quite simply blindingly beautiful in an ugly bloody way.
There are some tracks worthy of mention here: "Better Not to Joke", the lead track, which comes crashing in, assailing the listeners' ears with a sneering style, and sets the tone for the rest of the album. "Save the Clock Tower" is a slice of heavy shit, all crashing guitars and an attitude that screams that DSI are here to party, drink and fuck your innocence into oblivion.
Moving on, "Banksters" (the aforementioned single from 2010) uses break-beats and distorted vocals to great effect, whilst "Lies Irae" is one of the most interesting tracks, starting off with some powerful classical styling, before kicking the gravestone of classical music over and pissing on it.
"Get Young" has a powerful slow groove to it, "Two Dimensional World" is a slower, more introspective piece, which reminds me a little bit of The Birthday Massacre. "Run Motherfucker Run", however, it crashes back in and it's business as usual once more. Another track worth mentioning is the last track "Thru The Never", which is a nice epic piece of work from them and a very good way to wrap the album up.
As for the other tracks, well, just check the album out for yourself, but I think you get the feel of the album from these choice cuts.
All in all, a very competent album from Dope Stars Inc., which whilst it may not break the mould precisely for the world of industrial rock, it is certainly one of the better albums in the genre to come out this year. Top-notch effort.
Take a Listen to "Two Dimensional World"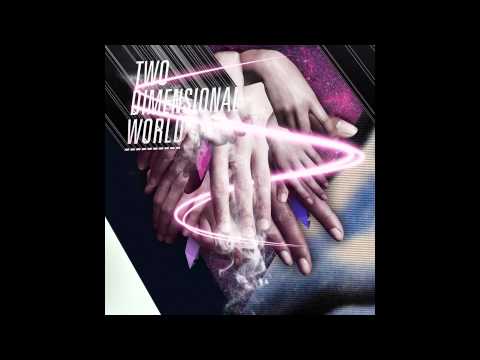 Buy Dope Stars Inc.- Ultrawired
<![if gt IE 6]>
<![endif]>
---