Last Updated on Tuesday, 11 November 2014 21:52
Artist: Van Canto
Album: Dawn of the Brave
Label: Napalm Records
Genre: a capella metal
Release Date: February 7th2014
With Dawn of the Brave, the German a capella metal band Van Canto have released their fifth album, this one centered around (super)heroes. Special feature of this recording is the choir of 200 fans serving as guest musicians. It's always nice to see when bands pay tribute to their fans in such a way.
When I first came across Van Canto's version of "Battery", I was not too impressed (does male vocals saying Bataaarie, Bataaarie? No, thanks), while my husband thought it was the best thing since slices bread, and he would play their videos over and over. Opinions differ.
But the days of Bataaaarie are long since gone, and I'm impressed by this album. One way or another, their voices rock. If I don't pay attention, I would swear I hear a real guitar solo (and not a voice-version). The reality is, these singers are only supported by a drummer – all the rest is vocal work!
Besides new tracks (unashamed power metal, yay!), Dawn of the Bravecontains a number of covers, such as "Paranoid" by Black Sabbath and "The Final Countdown" by Europe. And you could say at the very least that these covers sound very fresh.
Some of my favorite tracks on the album are the single "Badaboom" (not sure if they're taking themselves seriously there), and the epic "To the Mountains", in which the vocals of Inga Scharf are just splendid.
So, if you're a metalhead who is interested in trying something new, check out Van Canto. Their work is impressive, and rocks like hell.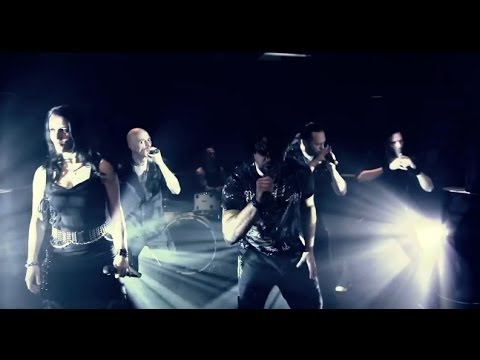 Buy Van Canto – Dawn of the Brave
<![if gt IE 6]>
<![endif]>
---