Last Updated on Monday, 09 June 2014 18:22
Artist: Xandria
Album: Sacrificium
Label: Napalm Records
Genre: symphonic metal
Release Date: May 2nd 2014
Xandria are back with their sixth album Sacrificium. Over the past few years, Xandria have been lingering at the sub-top of the symphonic metal genre, waiting for the one release that would bring them to the very top. Have they succeeded to this by releasing Sacrificium?
Besides making their music even more bombastic than before, Xandria have had some line up changes, with a new vocalist Dianne van Giersbergen. Her vocals are of very high quality, and are one of the strong selling points of Sacrificium.
Besides the new vocalist, the orchestral parts on the album now sound more logically together with the metal elements. The production is more sleek than ever as well.
Generally, Sacrificium is Xandria's most symphonic album to date, and it bear resemblance with some of the older Nightwish albums (Century Child and Once come to mind immediately).
But are we waiting for a sleekly produced perfect symphonic metal album? I can't really pinpoint what is missing in the cocktail of perfect elements that Xandria are serving up, but it seems like here and there a spark of passion is missing in their music. Maybe this music doesn't catch on as it should because today is not 2005 anymore. Who can tell?
To sum it up: Sacrificium by Xandria is one of the stronger symphonic metal albums of the last year(s), but somehow, it seems to be missing the X-factor.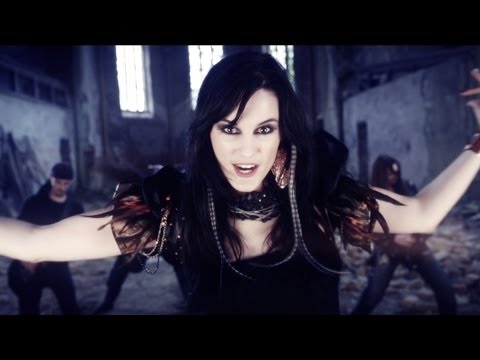 Buy Xandria - Sacrificium
<![if gt IE 6]>
<![endif]>
---