Last Updated on Thursday, 01 May 2014 20:06
Artist: Devil Driver
Album: Winter Kills
Label: Napalm Records
Genre: groove metal
Release Date: Augst 27th 2013
With Winter Kills, the American groove metal band Devil Driver have released their 6th studio album. This is the first Devildriver album to feature new bassist Chris Towning who was a touring member from 2012 until joining permanently in February 2013.
Devil Driver occupy a special space in the metal scene. As the heirs of the nu metal scene (vocalist and founding member Dez Fafara was a member of the nu metal band Coal Chamber), Devil Driver can't count on much sympathy of the trve metal heads, but have a large following among teenage metalmonsters. As for myself, I go and get myself something to eat when a band like Devil Driver plays on a festival, and leave the moshing and grooving to the kiddos out there.
But let's not confuse the music of Devil Driver with their young fanbase. So what do we hear on Winter Kills? We hear a lot of teenage angst, unfortunately. All in all, Winter Kills sounds rather uninspired, and it sounds as if Devil Driver got stuck in the 2000s. More than anything, Devil Driver sound like a nu metal band that desperately wants to grow up and sound heavier – but fails miserably. They just now sound like 40+ year old guys that never got past the disputes they had with their parents...
Anyway, if you need to impress your nephew or niece who is just discovering metal, give them Winter Kills by Devil Driver as a present. Otherwise, just skip this release.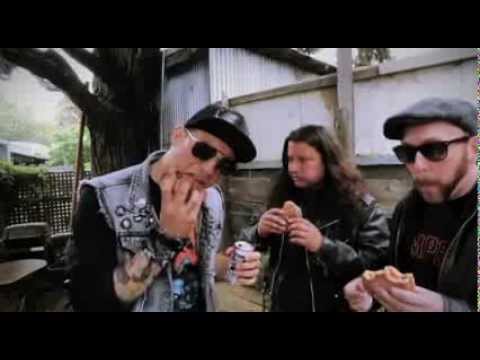 Buy Devil Driver – Winter Kills
<![if gt IE 6]>
<![endif]>
---