Last Updated on Friday, 25 April 2014 15:51
Artist: Hell/Amarok
Album: Split LP
Label: Pesanta Urfolk
Genre: drone
Release Date: January 21st 2014
Hell, the giants of the doom/drone scene and Amarok, one of the subgenre's underground bands, have joined forces in the release of a split LP on Pesanta Urfolk. On their half, Hell deliver three songs - "Deonte," "Oblitus," and "Dolore" - that carry all the trudging, suffocatingly crushing hallmarks of the band's work to date, offering no respite nor escape for the entranced listener. On the second half, Amarok delivers a vast, side-long epic "V – Red Oak Wisdom" of slow-moving sorrow, dense yet spacious, forlorn yet finding release at the end of a noose.
I typically adore every single release on Pesanta Urfolk, but this one seems to be a miss. There are some melodic elements in there, but it doesn't work. The juxtaposition of the two bands is also something I can't help but frown at. Amarok seems to be going for a stretched-out version of funeral doom, while Hell chose the path noise more than anything.
None of the elements in this release seem to be novel or worth the effort of listening to it. Let's just forget about this release as soon as we can.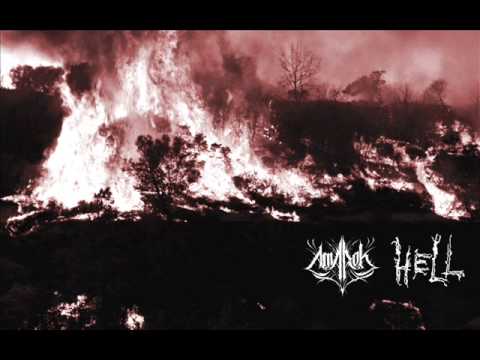 <![if gt IE 6]>
<![endif]>
---