Last Updated on Sunday, 02 March 2014 15:19
Artist: Leaves' Eyes
Album: Symphonies of the Night
Label: Napalm Records
Genre: female fronted metal
Release Date: November 26th 2013
Symphonies of the Night is the 5th album of Leaves' Eyes, the band around Liv Kristine Espenaes, the former lead singer of gothic metal pioneers Theatre of Tragedy.
When it comes to Liv Kristine, I am a bit biased. As a huge fan of Theatre of Tragedy in my teens (especially their early albums), I have always kept a place in my heart for the new endeavors of Liv Kristine, although I never liked Leaves' Eyes as much as Theatre of Tragedy's early releases.
But with Symphonies of the Night, my opinions of Leaves' Eyes have changed. This is their most bombastic and elaborate album to date, and it reminds me very much of Nightwish right before Tarja left and things started to go to the dogs. Symphonies of the Night is more melodic and less poppy than their previous releases, and is a very solid symphonic metal album. As always, Liv Kristine's delicate soprano voice is the center of the album and a delight to listen to.
The theme on Symphonies of the Night is telling the stories of famous women heroines, such as Joan of Arc – a perfect theme for a band that is fully centered around one strong women and her voice.
From the opener "Hell to the Heavens", Leaves' Eyes make us clear that we are in for some more metal than we are used from them. "Maid of Lorraine" clearly refers to Nightwish on Once, and so does the uptempo headbanger track "Galswintha". The largest surprise on Symphonies of the Night is "Hymn to the Lone Sands", which seems to be drawing from the first 2 albums of After Forever – something which I do not regret at all.
To sum it all up: Symphonies of the Night is a solid female fronted album – and the best album of Leaves' Eyes so far. I'm very much looking forward to their next album, as this new sound really suits them well.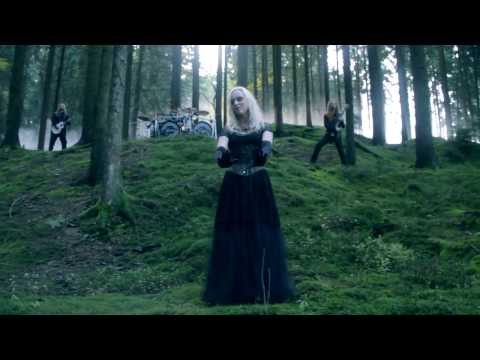 Buy Leaves' Eyes – Symphonies of the Night
<![if gt IE 6]>
<![endif]>
---