Last Updated on Thursday, 13 February 2014 13:09
Artist: 3rd Machine
Album: The Egotiator (EP)
Label: self-released
Genre: progressive metal
Release Date: November 1st 2012
3rd Machine released their second EP in 2012, but we here at Grave Concerns just recently caught sight of this work.
The Egotiator is an EP of 18 minutes, and with this release, 3rd Machine gained recognition in their home country The Netherlands. As such, they shared the stage with After Forever and Revamp.
The 3 tracks on The Egotiator show pure metal drenched in progressive elements. Besides the obvious prog metal sauce, there are spice of bluesrock, postrock, aggressive metal and some metalcore elements. One of the strengths of 3rd Machine is their ability to combine raging metal with instrumental and orchestral elements.
The title track, "The Egotiator" stands out on the album. It's vastly melodic, aggressive and emotional, all at the same time – and makes for an exquisite metal track. "The Egotiator" reads as a critique on the American interference in foreign countries, and how the USA are perceived in the rest of the world because of this.
With The Egotiator 3rd Machine are ready to take the rest of Europe by storm. Also, record label, take notice – these guys are unsigned and play great music. Hint.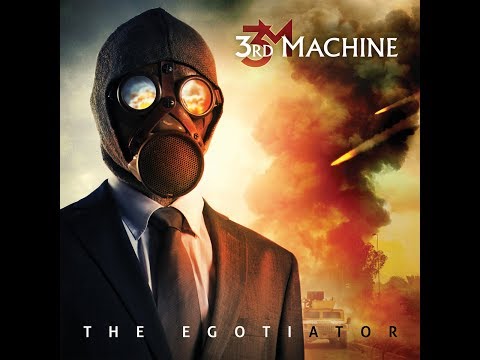 Buy 3rd Machine – The Egotiator
<![if gt IE 6]>
<![endif]>
---