Last Updated on Wednesday, 05 February 2014 18:41
Artist: Deadlock
Album: The Arsonist
Label: Napalm Records
Genre: female fronted metal
Release Date: July 26th 2013
Deadlock are hailed here and there for being a new face, maybe even the saviors of melodic death metal – and they are labeled as such everywhere. Call me old-fashioned, but The Arsonist is not melodic death metal. Nothing is as far removed from the Göteborg sound as the music of Deadlock. (Disclaimer: I'm a huge melodic death metal lover, as in: The Gallery by Dark Tranquillity is my favorite album, ever).
So what are Deadlock then? I've labeled them as female fronted metal, for them having female vocals by Sabine Scherer. In fact, their music has a good deal of nu metal influences and follows the metalcore sound we find on the more recent releases of In Flames, yet in a softer, poppier version. The power and emotion of standard melodic death metal are nowhere to be found. The Arsonist sounds more like popular female fronted metal gone shopping in the metalcore aisle. As such, they remind me more of Evanescene than of any decent melodeath band.
As a female fronted metal band, Deadlock are not band. Their music is catchy, the lyrics are easy to digest, and the female vocals are strong – other points where Deadlock is having a lot in common with Evanescence. Most of the time, the album just continues on, tapping in the same reservoir of popmusic with a bit of metal guitars under it. Highlights of the album are the energetic opening track "The Great Pretender" and "The Final Storm", which has a few heavier riffs combined with orchestral elements. The surprise of The Arsonist is certainly Deadlock's cover of Bronski Beat's "Small Town Boy". I must say, Deadlock did a pretty good job at that cover.
If you're looking for melodic death metal – skip Deadlock's The Arsonist. If, on the other hand, you like Evanescence, The Arsonist might well be a record for you.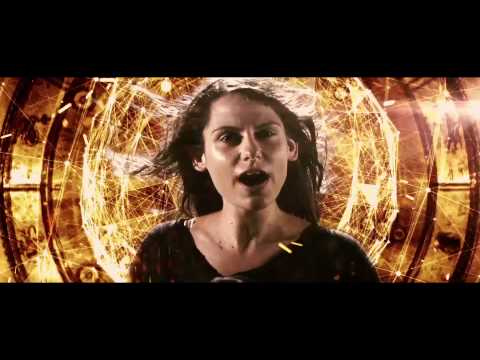 Buy Deadlock – The Arsonist
<![if gt IE 6]>
<![endif]>
---