Last Updated on Wednesday, 29 January 2014 19:01
Artist: Exitus
Album: Statutum Est Hominibus Mori
Label: Svart Records
Genre: doom/death/thrash metal
Release Date: August 23rd 2003
Statutum Est Hominibus Mori is the re-release of the demo of Exitus, which was originally released in 1990. Exitus was a Finnish doom/death/thrash metal band that only lasted from 1989 to 1990. Their demo was originally released on 300 copies, after which they were mostly left forgotten. The reissue contains the original demo, and is sold with a rare rehearsal tape as a bonus CD.
Pioneering the second wave of doom metal, Exitus were quite innovative for their time. While bands such as Cathedral were at the forefront of this doom revival, Exitus were doing there thing outside of the spotlight. If their cards would have been laid differently, they might be universally hailed as the pioneers of doom.
While Statutum Est Hominibus Mori is of great historical value, the record does seem to have suffered from the 23 years the music was left in waiting. For 2014, the music of Exitus does not sound that interesting or innovative at all.
The style of Exitus is thrash/death metal with typical doom elements, although the tempo is relatively fast for doom metal. Some tracks, such as "Reprobate" are rather speedy and have that typical aggressive speed thrash vibe of the 80s.
To conclude: if you are big on underground Finnish bands, Exitus certainly is one of those rare undiscovered uber-cult bands that you should have in your collection.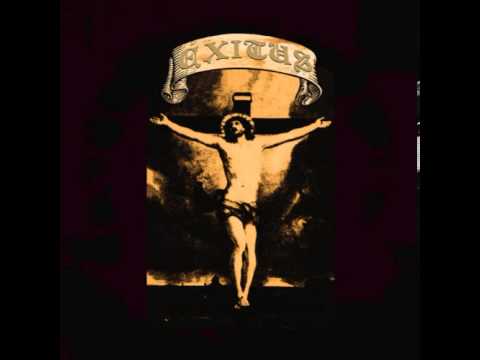 Buy Exitus – Statutum Est Hominibus Mori
<![if gt IE 6]>
<![endif]>
---