Last Updated on Wednesday, 29 January 2014 19:01
Artist: Kongh
Album: Counting Heartbeats
Label: Agonia Records
Genre: Progressive Funeral Doom
Release Date: September 24th 2013
Agonia Records brings us a re-release of Kongh's widely acclaimed debut album Counting Heartbeats. For this re-release, some demo material was added as well, resulting in 2CDs with 2.2 hours worth of material. The bonus CD contains the 25 minute song "Drifting On Waves", which was released in 2008 on a split with Ocean Chief, as well as the full 2006 demo of Kongh.
Over the past years, since releasing Counting Heartbeats, Kongh have had a good share of success. They toured with bands such as Yob and Meshuggah and performed at the Roadburn festival (always an indicator for underground quality).
Kongh's music is what I would classify as progressive funeral doom: it has the slow and throbbing quality of heart-wrenching doom metal, layered with elements from sludge and progressive metal. It's heavy, yet overflowing with emotion.
The highlights on Counting Heartbeats are the opening track "Pushed Beyond", which reminds me in emotional heaviness to Opeth's Blackwater Park; the title track "Counting Heartbeats", with its melancholic slow instrumental mid-section, which I would be inclined to call "Counting Heartbreaks"; and the 26-minute epic track "Drifting On Waves", which takes funeral doom to a next level.
Overall, Counting Heartbeats is a very solid doom album. If you didn't pick up this album in 2007 at its first release, then you must check it out now.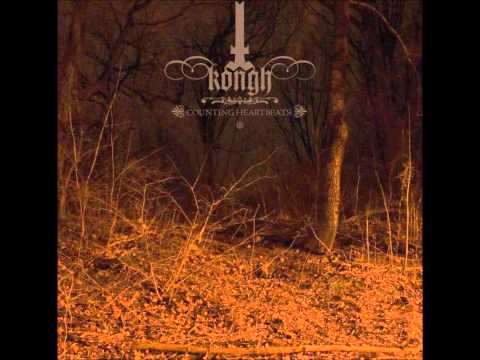 Buy Kongh – Counting Heartbeats
<![if gt IE 6]>
<![endif]>
---