Last Updated on Thursday, 02 January 2014 16:40
Artist: Slussenanalys
Album: Livets Spindlar
Label: Ektro Records
Genre: noise rock
Release Date: August 29th 2013
Slussenanalys make Swedish noise rock, but are coming from Finland. As such, they have released their debut single Livets Spindlar which should convince Swedes and Finns of these rocking and rolling gents.
According to their label, Ektro Records, "Vocalist-lyricist Esko Lönnberg paints a bleak, yet poetic picture of a Stockholm with no light and no future, while the band conjures a rocking wall of noise that leans towards the Chicago of the 80's. It is a picture of a city where an immigrant child with a broken home is predestined to spend his days either on the street or behind bars, his nights filled with the sounds of breaking storefronts and the barking of police dogs, closer and closer."
As I don't speak Swedish, I'll take their word on the fact that their lyrics actually tell a story. Their music, on the other hand, seems to just want to go straight ahead and rock on. Imagine stoner, noise and punk all pressed together, and you get Slussenanalys. More than anything, they remind me of Nina Hagen in the days of Unbehagen, although a little less creative and eccentric.
While Slussenanalys shows a lot of good will and energy, their music seems to be just average or mediocre to me. It might be because I'm not getting the Swedish, but they just leave me unimpressed.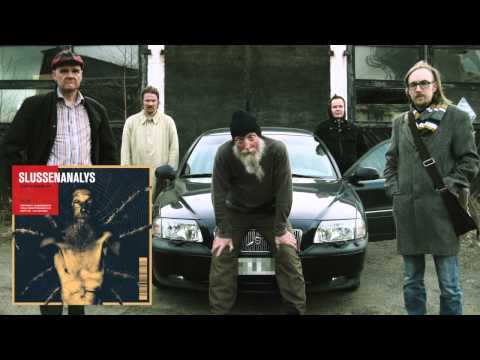 <![if gt IE 6]>
<![endif]>
---