Last Updated on Wednesday, 04 December 2013 18:28
Artist: Ranger
Album: Knights of Darkness
Label: Ektro Records
Genre: heavy metal
Release Date: September 6th 2013
Refraining from all modesty, Ektro Records describe one of their latest releases, Knights of Darkness by Ranger as follows:
"A four-piece heavy metal unit, Ranger shifts into overdrive with their debut vinyl titled Knights of Darkness. Prepare to be mangled, thrashed, and shocked when you drop the needle on this brute. Ranger's debut MLP is the real-deal pounding metal you haven't heard in ages. This music is based on the very essence that makes heavy metal music so powerful: a vocalist that sounds like a banshee on the attack, double-lead guitars that send shivers down your spine, and drums hammering like a freight train on the loose. Ranger will split your skulls, one by one, with their intense energy and power that can be heard in every single second of this release! For reference, think old Slayer, Running Wild, and Tyrant (US) in a car crash on the way to Hell, but 666% Ranger: theKnights of Darknessare on the march, and there's no escape!!!"
In reality, this EP with 5 tracks, giving us 23 minutes of music in total, does stand out in terms of the energy the band conveys. Ranger sounds like a boxful of those 5-hour-energy drinks turned into music. Hailing from Helsinki, Finland, these 4 young musicians play metal that comes straight from the eighties.
Even though we've seen (too) many retro heavy metal bands releasing albums over the past few months, I do think that Ranger stand out from the pack. Their fierce approach to metal, gloriously referring to speed metal and thrash metal, makes them the most vivid of the latest batch of retro metal bands. Even though the idea of using a rusty retro sound to recording and producing is getting really old now, I can tolerate it on Knights of Darkness.
What matters most for a record like Knights of Darkness by Ranger is that this stuff is simply fun to listen to. You can't help but slightly bang your head when you hear their tunes. As such, Ranger are simply "getting" metal and conveying it in all its raw energy to us. Check them out!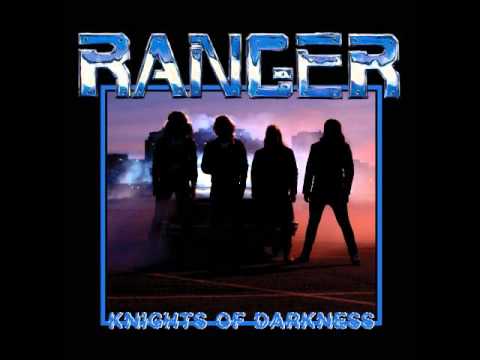 <![if gt IE 6]>
<![endif]>
---