Last Updated on Wednesday, 04 December 2013 18:30
Artist: Root
Album: Viginti Quinque Annis in Scaena
Label: Agonia Records
Genre: black metal
Release Date: September 24th 2013
One of the latest releases on Agonia Records is the special anniversary CD and DVD release of Root in concert. After 25 years working hard in the black and dark metal scene, operating from the Czech Republic, Root have recorded live Viginti Quinque Annis in Scaena.
Since 1987, these Czech gentlemen have been touring incessantly and they have reocrded 14 full-length albums since 1990. Without a doubt, Root is one of the bands that inspired a whole generation of black metal artists. In Central/Eastern Europe, Root is probably one of the most remarkable bands.
Viginty Quinque Annis in Scaena was recorded on November 19th 2011 at the Melodka Music Club in Brno.Czech Republic. As the musicians were playing in their home country, all talk in between the songs is in Czech – and it truly makes me wonder what they are chitchatting about.
The lead singer of Root is Jiří "Big Boss" Valter, founder of the Czech branch of the Church of Satan (gives the guy his black metal credibility, doesn't it?). As we can hear on Viginity Quinque Annis in Scaena, Big Boss surely knows how to interact with his fans in between the songs. His voice is untypical for black metal bands. Combining deep baritone singing, with hoarse talking and extreme vocals, gives his vocal performance a more varied flair than most scream-in-agony black metal vocalists have. As such, his vocal performance reminds me of the ever-versatile Fernando Ribeira from Moonspell (although Big Boss is a less romantic and deep in his vocals).
s compared to most black metal bands, Root bring a more grooving version of the genre. Even though they are seen as one of the original founding bands of the genre, they sound more like dark metal and occult metal to me. There are progressive bits here and there, and there is more melodic work than in your average I-just-wanna-kill-you-all-and-scream-at-ya black metal. Every now and then, some circuslike sound effects are added, that remind me of Strange Days by The Doors.
Overall, Viginti Quinque Annis in Scaena by Root gives both a good introduction to the band for those of us who didn't know them yet, as well as a best-of overview of their career for the long-term fans of the band.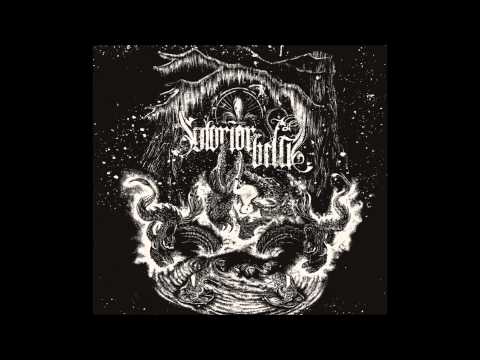 Buy Root – Viginti Quinque Annis in Scaena  
<![if gt IE 6]>
<![endif]>
---