Last Updated on Wednesday, 04 December 2013 19:10
Artist: Merkstave
Album: Merkstave
Label: Pasanta Urfolk
Genre: funeral doom
Release Date: August 16th 2013
After a number of obscure demo releases that are nowhere to be found anymore, Merkstave have released a rerecording of their demos on Pesanta Urfolk – a total of 44 minutes of crushing funeral doom, and 3 tracks. The opening track "Lament for Lost Gods Pt. 1" is well over 20 minutes in length.
The band members of Merkstave are all deeply rooted in the Pacific Northwest underground scene, as former and active members of Velnias, Oak, Hell, Mania, and Leech amongst others. Merkstave themselves are hailing from Salem, Oregon.
Both their music and the presence of Merkstave is absolutely obscure. They literally seem to be living under a stone (or tomb in their case). Information about them is scarce, and all contributes to the mysterious atmosphere of the band.
Their music is a metaphor for the loneliness of our existence. Don't listen to this music this fall when your winter blues starts setting in – it might just makes you want to crawl into your bed for the rest of the winter.
"Lamento for Lost Gods Pt. 1" starts as painfully spaced-out atmospheric funeral doom. There is initially more silence on the recording than music – a silence that holds so much feeling that it makes your heart break. Then, the heavy stuff starts: deep grunts, cries of despair and extremely deep chords that are at the limit of what we can hear as music. Everything culminates into a senseless bunch of rumbling chaos.
Merkstave is a challenge for me. I can understand the deep depth of despair in this music, but at times everything gets so chaotic and messy that I lost the track of the narrative in the music. And then there are mowing cows and opening cosmic gates – or something like that. You see where I got lost?
"Lament for Lost Gods Pt. 2" is a noisy, lo-fi kinda track with a garage/demo feeling to it (even though a lot of thought and effort was put into the production process). To me, it all got lost into brown noise. The final track "Spawn of a Lower Star" first continues the brutality of the previous track, but then balances out the crushing heaviness of the album with a beautiful piano outro.
Overall, if you are a fan of doom metal, and want to hear how this genre sounds when you take it to its extremity, where depression is not romanticized but instead shown in its full crushing brutality, then check out Merkstave's self-titled debut.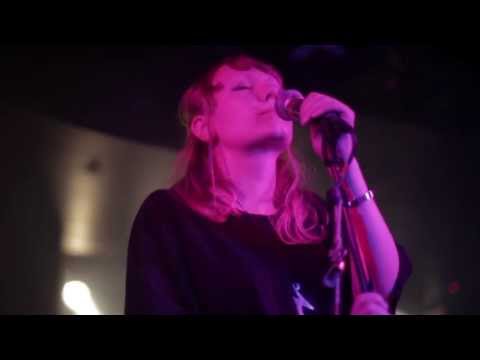 <![if gt IE 6]>
<![endif]>
---