Last Updated on Wednesday, 04 December 2013 18:33
Artist: Seremonia
Album: Ihminen
Label: Svart Records
Genre: stoner/doom/psychedelic
Release Date: October 18th 2013
Seremonia are back! About a year after their self-titled debut, which we discussed on Grave Concerns as well, Seremonia are back with their second album Ihminen.
We know Seremonia as a Finnish band, singing in their mother tongue, and bringing us heavy, sludging, psychedelic rock. Since the release of Seremonia in 2012, the band has been doing pretty well, and their brand of spooky stoned rock has conquered different venues, from small punk rock dives to bigger festivals like Finland's Tuska, Denmark's Heavy Days in Doomtown or Holland's Roadburn.
The second album Ihminen is centered around lunacy, mental illness and the evil in man. Ihminen is a little more loose than a typical concept album, but the red line through all music on this release is this topic of spooky stuff going on in our heads.
Since the past few years, we've seen a good number of bands going back to the psychedelic rock of the late 60s, as well as many bands digging up the old doom vibe of Black Sabbath. Seremonia might be one of an endless string of retro-rock bands, but they are just a tad bit different than the rest of their cohort. Seremonia stand out as the most spaced-out, the creepiest, scariest, weirdest of the batch. They're not just your average retro doomsters.
On Ihminenen, the sound of Seremonia has matured as compared to their debut album. There is more doom, a bit more rock and roll and a little less acid. Their sound has become more elaborate and more coherent. They lost a bit of the wild and fuming vibe that characterized Seremonia, but they've gained maturity, depth and texture. The speed of the tracks has gone up here and there, too. Instead of warbling like a madman, frontlady Noora actually sings a few lines on this album – but she remains spooky, geeky and weirdsie Finnish. There's a bit of Motörhead here and there as well, but in an occult and psychedelic kind of way. Overall, their sound has become more progressive.
To conclude we could say that Seremonia are a band to follow. They might come from a giant batch of retro-rock bands, but with Ihminen they have proven that they are ready to take their psyched-out doom rock to the next level.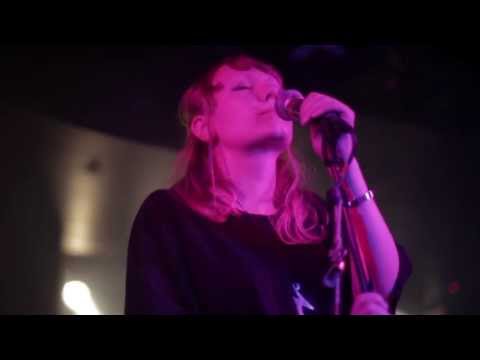 <![if gt IE 6]>
<![endif]>
---