Last Updated on Monday, 07 October 2013 17:48
Artist: End of Green
Album: The Painstream
Label: Napalm Records
Genre: Gothic metal, Gothic rock
Release Date: August 16th 2013
End of Green, the gloomy quintet from Germany, are known for their gloomy rock music, which they call depressive subcore. In that genre, they have released their 8th album The Painstream.
Depressive subcore seems to be a mish-mash of (mostly) gothic metal and gothic rock, with a dash of doom, a good amount of pop, and hints of post-rock and punk. The vocals go from clean singing via imitations of the deep voice of Peter Steele to something in between gloomy grunting and speaking, that keeps the sing-along melody.
The 11 tracks on The Painstream all use a combination of hard and soft passages; "heavy and gentle, sweet and cruel" – as their label Napalm Records puts it. As End of Green have perfected their sound over the years (they are active since 1992), they have found their niche in their own mixture – one that, however, makes The Painstream a tad on the repetitive side.
Their music could be best compared to Lacrimas Profundere, although you could say that End of Green allow a little more experimentation in their sound, and follow less the standard rules of gothic metal. As compared to some other gothic rock bands, End of Green also use thicker and more layered guitar chords, giving their music additional depth. With their deeply depressing lyrics, End of Green also have an emo touch to their work.
While all tracks on The Painstream are accessible upon first listen, the album becomes a little shallow after a few listening session: there are no gems to be found while listening to the album for the fifth time.
Three tracks stand out on The Painstream. The first highlight is "Holidays in Hell", a melancholic sing-along song that makes you long for autumn, falling leaves, incense and graveyards. It gives you the perfect goth 'n roll feeling (think To/Die/For) on a layer of poppy rock that we know from The Rasmus. Then there is the single "De(ad)generation", an anthem for GenY in times of economic times that seems to encourage us to just carry on. It's a daring cross-over between dark and poppy, catches the ear immediately, but it still has that ink-black quality to it. In the final track, "The Painstreet", the pain and longing are almost tangible.
Other tracks, such as "Hangman's Joke" and "Chasing Ghosts" could appeal to any hard rock fan, while "Final Resistance" and "Death of the Weakender" tickle our depressive tendencies with their despair and swooningly romantic longing, as if we are standing on the verge of the world.
In short, The Painstream by End of Green is an enjoyable album for all of us who like to revel in The Darkness – but it is nothing deeper than just enjoyable.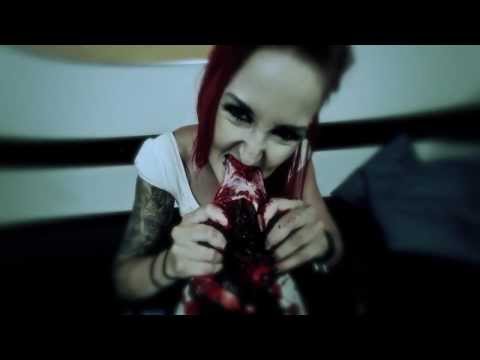 Buy End of Green – The Painstream 
<![if gt IE 6]>
<![endif]>
---