Last Updated on Monday, 30 September 2013 20:10
Artist: Lonewolf
Album: The Fourth and Final Horseman
Label: Napalm Records
Genre: Heavy Metal
Release Date: July 9th 2013
The Fourth and Final Horseman is the sixth album of French heavy metal band Lonewolf, and brings us mostly mid-tempo traditional heavy metal of the very catchy kind. The music of Lonewolf is ideal for a festival, to have an entire crowd singing along.
So what's with all the wolf-themed metal bands these days? We have Lonewolf, Powerwolf, Manegarm and more – although all these bands bring quite a different flavor of heavy metal. Lonewolf is perhaps the most classical heavy metal band of the pack, but certainly not a band to be dismissed.
The Fourth and Final Horseman has hints of pirate and battle metal here and there, and is overall heavy metal in the vein of Sabaton, yet with more raspy vocals. The choruses of the tracks are all very catching, and you might find yourself humming one of these anthems while running your errands.
The opening track, "The Fourth and Final Horseman" has all the typical elements of a Lonewolf track: a catchy refrain, and overall the classic ingredients for a great heavy metal song. It is reminiscent of the work of Die Apokalyptischen Reiter.
"Hellride" is darker in atmosphere, with a galloping rhythm supported by a great bass line. "Time For War" is another instant classic: one that begs for a crowd to sing and shout along with its catchy chorus.
On "Dragonriders", Lonewolf take us back to the Blind Guardian of the early 2000s and is more speed metal and symphonic metal, with a bit of Alestorm-like pirate influence. The speed is kept up for "Throne of Skulls", which caters for the fans of power and speed metal (think Stratovarius around 2003, but darker and with deeper, raspier vocals).
The album finishes with "Destiny", a track that is much longer than the rest on The Fourth and Final Horseman, lasting almost 8 minutes whereas the other tracks are between 4 and 5 minutes in length. "Destiny" is more epic and progressive in its approach. The raspy vocals don't work too well on the more emotional acoustic parts of the track.
The Fourth and Final Horseman by Lonewolf has all the ingredients for a catchy, crowd-pleasing heavy metals. Lonewolf stay neatly within the borders of their genre, and seem to avoid much experimentation, but they nonetheless rock the right way.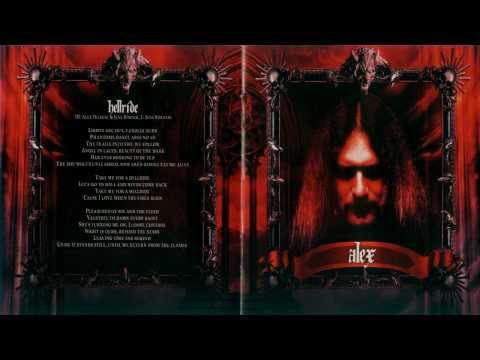 Buy Lonewolf – The Fourth and Final Horseman
<![if gt IE 6]>
<![endif]>
---