Last Updated on Monday, 01 July 2013 16:36
Artist: Chains
Album: Dancing With My Demons
Label: Svart records
Genre: Drone, Doom
Dancing With My Demons is a limited edition (only 500 copies) of the first recording, a 7" LP, by the drone doom project Chains. Chains originally started as a solo project by E. Chains in the hypnotic drone doom genre, but after 2 years Lord Samhain joined the project and gave their music more of a traditional doom metal twist.
The original idea of the music of Chains was to create hypnotic drone doom in the vein of Sunn O))), and Moss with a 70s horror vibe influenced by bands like Death SS and Paul Chain. After adding drummer Lord Samhain to the band, the music took a retro-evolution and became a hybrid between 80s Italian Dark Doom, Death Rock and 80s Dark Metal.
Svart Records describes the music of Chains as "vintage horror doom style with a spice of alchemic elements and simple, hypnotic riffs", and I couldn't find better words for their style. Borrowing from the drone genre, the lyrics are repeated as a mantra, and the riffs wash in waves over the listener as they are repeated over and over again.
The 7" LP Dancing With My Demons contains two tracks: the slowly throbbing "Dancing With My Demons" and the more uptempo, traditional doom track "Join The Sabbath". Pentagram and Black Sabbath are peeking right around the corner of the second track.
The rather sloppy production and mixing probably was meant to add to the vintage sound, but it makes the vocals sound too muffled. It might be on purpose though, as the vocals tend to go off-key, whenever E. Chains tries to bring in too much melody. Stick to the mantra-reciting approach, I'd say – it only adds more depth to the hypnotic style of the music of Chains.
Dancing With My Demons is an appetizer to a full album that will be released later in 2013 or 2014. Fans of the old doom, and obscure 7" releases should consider laying their hands on this limited edition (available through Svart Records).
Take a Listen to Chains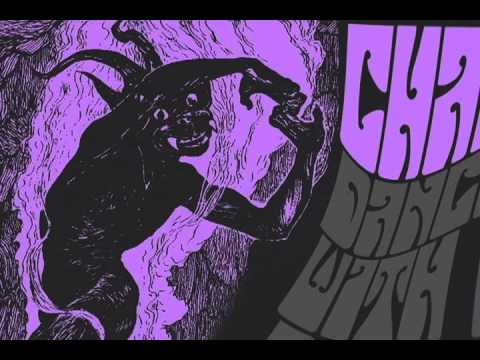 <![if gt IE 6]>
<![endif]>
---