Last Updated on Sunday, 19 May 2013 15:08
Artist: Victor Griffin's In~Graved
Album: In~Graved
Label: Svart Records
Genre: Stoner rock, Doom metal
Victor Griffin, previously from Place Of Skulls and Pentagram, has started anew with his own solo project, In~Graved. The self-titled debut album In~Graved is a mastodon of heavy riffs, great solos and thoughtful lyrics.
In~Graved play the sort of doom metal that is similar to the slow heaviness of Black Sabbath, yet free of the darkness of My Dying Bridge. The lyrical themes are dark as well, as you can judge from song titles as "Fading Flower", "Love Song For The Dying" and the likes.
With In~Graved, Victor Griffin once more shows his multi-faceted talent as a songwrinter, musician and front figure. Even though a large number of guest musicians contributed to In~Graved, the overall sounds is surprisingly uniform – a certainly bears the stamp of Victor Griffin.
The tracks are supported by mid-tempo, deep, heavy riffs, layered with hard rock vocals (and again, the parallel with Black Sabbath is clear), lyrics inspired by Griffin's christian spirituality and outstanding guitar solos.
A few tracks of In~Graved that particularly caught my attention were the plaintive "What If..." in which Griffin expands on his views on the afterlife, the delicate-yet-heavy "Fading Flower", "Thorn In The Flesh" with its long solos and 60s/70s groove to it and the contrast between the deep dark riffs and the 80s pop-like chorus on "Love Song For The Dying".
If you are a fan of doom in the style of Black Sabbath or like a solid hard rock band, do check out In~Graved. The craftsmanship on In~Graved is outstanding, and the resulting tracks sound as monumental as some classics from the 70s and 80s.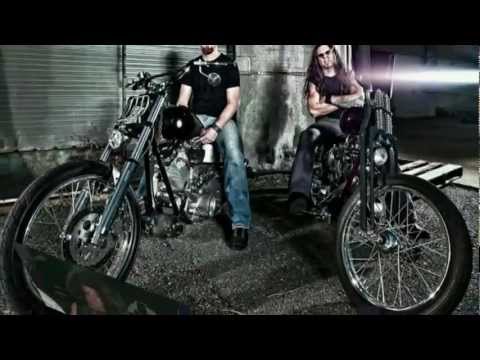 Buy Victor Griffin's In~Graved - In~Graved
<![if gt IE 6]>
<![endif]>
---