Last Updated on Monday, 22 October 2012 20:12
Artist: Tiamat
Album: The Scarred People
Label: Napalm Records
Genre: Gothic Metal
Website: http://www.facebook.com/tiamat
The bluesy gothic metal band of Tiamat, centered around the creative genius of Johan Edlund, has been one of my favorite bands ever since I heard "The Sleeping Beauty" from their 1992 album Clouds. There's not a new Tiamat release every year, but when they have a new album out, chances are that it is a masterpiece.
As their 10th studio album, Tiamat have released The Scarred People, an album which continues the elaborate sound from the two previous albums Prey and Amanethes, but also pulls from older albums such as Wildhoney and Judas Christ. And this observation might be my only point of critique: while previous Tiamat albums always have sounded unlike anything the band released previously, The Scarred People sounds like an overview of their work from the last 20 years. Nonetheless, it is still a brilliant, intelligent and thoroughly-composed album.
The opening track "The Scarred People" combines layers of electronics and the deep dark voice of Johan Edlund into a pumping midtempo gothic rock song. Then, "Winterdawn" brings back the references to Pink Floyd which were prominent on all albums since Wildhoney. The atmosphere is reminiscent of the album Prey, including the dreamy female backing vocals. "384 Kteis" continues the atmospheric sound, but brings a darker story. The rich orchestration and electronics could be taken straight from a horror movie.
The fourth track "Radiant Star" is drenched in melancholia and frustration. The result is a heart-wrenching yet beautiful composition. Next, "The Sun Also Rises" brings a guitar line which refers to "Amanitis" from Amanethes and takes you on a drug-infused trip throughout Europe. It is among the best psychedelic rock meets gothic metal I have heard, and includes one of the best guitar solos of the album. "Before Another Wildbury Dies" continues the previous track into a mixture of bluesy improvisation and noise related to airplane travel.
The intro of the seventh track "Love Terrorists" could have been taken from the Pink Floyd album Music from the Film More. Surprisingly, it turns out to contain an extremer metal sound in the verses, then swinging back into melancholic gothic metal and atmospheric soundscapes. "Messinian Letter" is a song which lingers on your mind after listening to it. Referencing to 70s prog and "Meliae" from Amanethes, this track is something I would indeed send out to a friend who needs a little pick-me-up.
"Thunder & Lightning" brings up the tempo for the last time in the album, and simply rocks. "Tiznit" is another atmospheric masterpiece, referring to the albums Prey and Wildhoney, as well as Music from the film More by Pink Floyd and featuring sounds from nature, bells and guitar. The final track "The Red Of The Morning Sun" is among the best compositions Tiamat have ever produced. It refers to Wildhoney, contains layered vocals that give me goosebumps and is drenched in melancholia and longing.
 Listen to a track from the album here: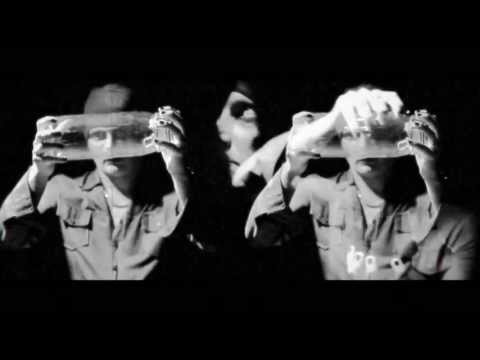 Buy Tiamat – The Scarred People
<![if gt IE 6]>
<![endif]>
---