Last Updated on Saturday, 11 May 2013 17:31
Artist: The Beauty of Gemina
CD title: Iscariot Blues
Label: Metropolis Records

Genre: Gothic, Darkwave, and Electro


I sat on this review for some time, as I often do with discs that I'm not enthusiastic about.  A missionary zeal to popularize music that I really enjoy usually results in a quick turnaround for a review, while the dread of having to deliver bad news results in a rather laconic approach to the writing process.
Sometimes being a little circumspect helps though.
I gave Iscariot Blues a cursory listen through when I'd first received it for review, settling once again into the disappointed trough of inactivity when the album failed to catch my attention.  They say that you only get fifteen seconds to catch someone's attention these days with music; I gave it the length of the disc.  Still hadn't really caught me.  All in all, I found the music a little droning, subdued and unmelodic, an exercise in form rather than in feature, and Michale Sele's vocals not unique or engaging enough to command attention.  And so the review sat unwritten on my desktop, notes half-filled with placid observations about songs being repetitive, monotonous and the like.  Another delayed review, fueled by the desire to be done with it and complete it rather than to evangelize good music.
Upon reflection, I think I'd sold the album a lot short in my initial overview.  Perhaps my mood was off?  It's hard to pinpoint a reason for it, but I hadn't given the album enough credit on the first go-round. 
Iscariot Blues is not a perfect album by any means; many of my sentiments remained true upon second reflection, most notably the notations about monotony.  "Last Night Home" is one of the primary offenders, an unengaging and repetitive track that relies too heavily on its guitar riff to draw the listener in, and fails.  "Seven Day Wonder" confused me, as if it seemed to struggle to even find a reason to exist.  "Badlands", with instrumentation hinting at themes of the Old West, proved more interesting a concept on paper than in execution.  The hook simply doesn't work in "Voices of Winter".  And so on.
But once I spent some time with the album, I'd realized that I'd focused too exclusively on the dim spots on an otherwise reasonably bright album.  "June 2nd" offers a punchy opening riff that's reasonably catchy.  "Dark Revolution" takes the anthemic approach to goth music, attempting to create a sticky-sounding clapalong tune to groove to for live performances.  And surprisingly, it works; it's not a 10.0, but it sticks the landing. 
"Prophecy" continues the album's theme of mixing the mediocre with the masterful, but the opening push-pull sequence makes up for some droning monotony later on in the song.  On the whole, the greater part of the song remains more engaging than dull, and it's a worthwhile listen.  "Stairs" has a slow organ lead-in that sets the tone well, and is one of the better songs on the album.  Here the song's ponderous, deliberate approach works to its favor, and the musical progression is well-constructed.  "Haddon Hall", an upbeat Joy Division-ish rocker, is one of the best songs on the album, with a punchy, aggressive bassline that firmly complements the guitar riff laid above it.  Sele's vocals work better here, for whatever reason, and the result is a catchy and lively song that'll stick in your head.
I'm happy that I sat on this review for a little while.  While its appeal is not quite universal enough to create fans whose tastes range too far outside of the band's own gothic demense, and while Iscariot Blues is flawed in several ways, this is overall a very good disc and worth a listen.  I'm one reviewer from whom praise comes hard-earned, and this album has earned it.
Take a Listen: The Beauty of Gemina-Prophecy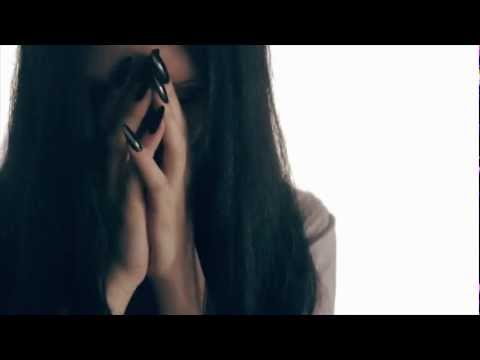 Buy The Beauty of Gemina-Iscariot Blues [amazon asin=" B006UREQZC"][/amazon]
<![if gt IE 6]>
<![endif]>
---