Last Updated on Monday, 29 April 2013 16:26
Artist: Grooving In Green
Album: Stranglehold
Label: Danse Macabre
Genre: Gothic Rock
Grooving In Green, or General Megatron Bison on vocals, Pete Finnemore on guitar and Dr Toxic on drums, released Stranglehold at the end of 2012. This record is the cookie-cutter example of a great, and grooving goth rock album.
At times reminiscent of Type O Negative, Asrai and Placebo, the music of Grooving In Green is a pumping, stomping and pounding machine of kick-ass rock. This is the type of music the best rock festivals are made of. The very diverse vocals are worth an additional mention.
Grooving In Green bring very standard gothic rock, which might at times result in their tracks sounding all similar, and similar to famous works in the genre. Upon more careful listening, however, different influences and ideas can be identified. I'm not sure if their music is even meant for deeper identification, though, as it mostly feels like an invitation to a party.
Stranglehold is a relatively short album, with 11 tracks of around 3 minutes in length each. Some tracks that stand out on the album are the atmospheric opening track "Breathless", the Cure-like "Fat Cats", the whispering, menacing "Gain Ground" and the punk-angry "More News On Nothing".
With Stranglehold, the gentlemen of Grooving In Green have made a record that should be enjoyed at loud volume, or whenever you feel like having a party – something all lovers of goth rock should give a listen.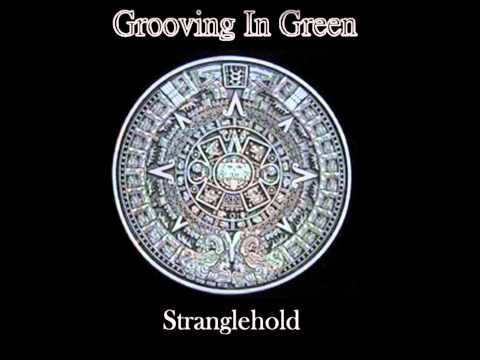 Buy Grooving In Green - Stranglehold
<![if gt IE 6]>
<![endif]>
---