Last Updated on Sunday, 30 December 2012 14:05
Artist: NOIR
CD title: My Dear
Label: Metropolis
Genre: Goth, Electro
Website: https://www.facebook.com/noirband
Reviewer: DJ Kantrip
Date: 12/10/2012
I have been loving all of the minimal electro that has been coming out over the past year. Continues, Polaroid Kiss, De/Vision, and and a few other projects have been getting play in clubs and around internet radio. And this is a nice trend to see. New and existing bands are stripping down and trying to experiment with their core idea while evolving their sound. And so far, the results have been awesome. Electronic music that doesn't try to be club-fodder, straddles the borders of several genres of music, and leaves a deep impression on the listener with its simplicity.
Throwing his hat into this minimalist ring is Athan Maroulis (Spahn Ranch, Black Tape for a Blue Girl), with his new project NOIR and its first single, My Dear. Sadly there's not much to actually review here as the single contains the title track, some remixes, and a Cure cover but if you have been looking for an affordable music treat to give yourself at the end of the year, this release will give you lots of dance for your buck.
My Dear, has been praised as a return to form for Maroulis, and I'm inclined to agree. It harkens back to the time when Goth music was starting to turn into Darkwave, and still wasn't taking itself so seriously. Spacey 8-bit sounding synths bounce around a simple beat, while maintaining a somber atmosphere. The vocals are clear and full of emotion, and there's a few times I expected Maroulis to dip into some satirical goth moan, but he keeps clear of that stereotype and his voice just soars through.
The single also has a cover of the Cure's "A Forest" performed with the same elegant simplicity, and the remainder is made up of remixes of "My Dear". If there is one thing I love about this minimal electro movement, it's that the original product leaves remixers a lot of room to be creative. Assemblage 23 pumps up the oontz and adds some additional synths and piano, giving the song a bit more complexity without losing any of its original power. The Ego Likeness remix adds the same "oontz factor" to the song, but adds additional atmosphere and focusing on its darker elements. The "ManMadeRemix" gives the song a science-fiction feel with its spacey vocals, pianos and steady thumping beat. The single closes with the "Lust Murder Box and DJ Void Remix" which will fit perfectly into a set with some slightly harder EMB/Synthpop, like The Azoic, VNV Nation, or Syrian.
While it is incredibly hard to judge a musical project from just one single, Athan Maroulis has already sold me on NOIR. From it's elegant simplicity and ability to merge well into a set of Gothic Rock or a chill Synthpop set, to the variety of flavors in the remixes, this single is a must have for DJ's and any fans of bands like Iris, Mesh, De/Vision, or Babyland. I eagerly await what comes next from NOIR and I hope he doesn't make us wait too long into 2013 for more.
Listen to "My Dear"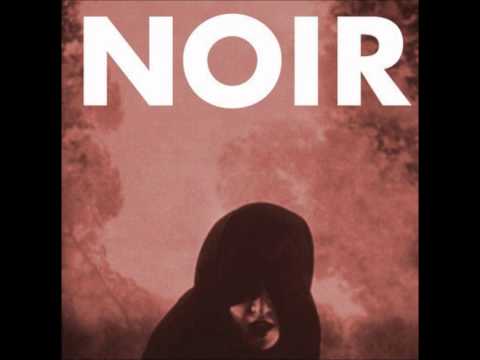 4 out of 5 stars
DJ Kantrip
<![if gt IE 6]>
<![endif]>
---