Last Updated on Saturday, 12 November 2011 21:07
Artist: Razorfade

CD Title: This Clear Shining
Genre: EBM, Synthpop, Goth

Label: Alfa-Matrix
Date: 11-12-11
Following the release of the Liberation E.P., Razorfade releases their full-length album (also available as a limited edition 2 disk, double CD) This Clear Shining. Formed in 2008, Razorfade is made of the duo of Mark Tansley (Susperia, Intervenus) and Clifford Ennis (Subterfuge, Jerusalem Syndrome). Both musicians cut their teeth in the underground goth scene of the 1990's. As a result, This Clear Shining draws in equal parts from goth-rock and modern electro and synth-pop.
The album opens with "The Razor Fades," a floor-driven dance song, the song incorporates elements familiar to TVT and Cleopatra-era acts of the 90's goth scene. "Chemical Distraction" has gotten Razorfade a fair deal of club play, and that is little surprising since the track is a well-crafted bit of electro-pop. The title track draws heavily from goth influences, with jangling new-wave guitars and shimmering synths. Ennis's subdued vocal approach recalls classic goth territory, and then soars rather than broods in the chorus. "Burning" is more straightforward electro. "Fear is Fear" is a slice of spare and somber goth rock, with heavily effected guitars and only minimal synth embellishments. "Fooled Again" finds the band again in more electro territory: EBM influenced sequencing gives away to a memorable chorus. It's a strong dance-floor track, coming rather late in the album's track-listing.
What is perhaps most notable about This Clear Shining is the way in which Tansley and Ennis vacillate between brooding goth and dance-floor ready synth-pop and yet seem comfortable in each milieu. There is something here to please the ear whether your taste is traditional or modern.
Listen to: "This Clear Shining"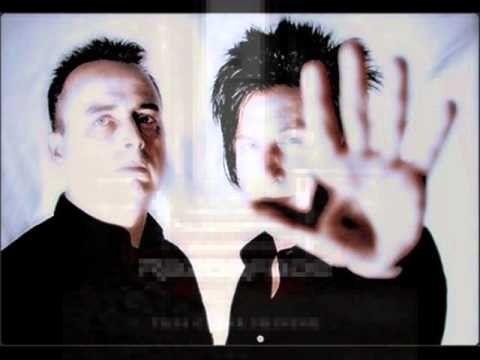 Buy Razorfade- This Clear Shining
<![if gt IE 6]>
<![endif]>
---