Last Updated on Saturday, 12 November 2011 12:28
Artist: Angels of Liberty
CD Title: Monster In Me (EP)
Record Label: Secret Sin
Reviewer: Phill Bruce
Review Date: 18th September 2011
I have had a few CDs hit my doormat recently, but none like Angels of Liberty's first EP release Monster In Me.

"Hermit Intro" starts this album off and it has a child's play-esque horror movie feel with a splash of goth thrown in for good measure.  You can just imagine a haunted playroom filled with ghostly Victorian toys.
"Monster in Me" is an immense track - gothic to the max and music that dear Mr. Eldritch would be proud of. You wouldn't believe this track was produced in 2011 - it definitely has more of an early eighties feel. This is how gothic music should sound!  I cannot fault "Monster In Me" at all.  On its own, I would give this track 10 out of 10.  It's a bloody amazing track.
"Blood Thief" is pure goth with a little bit of aggression - it carries the true gothic feeling, like "Monster In Me," but it brings a lot of power with Voe's vocals.  Yet another classic gothic anthem.
"Shadows Come From Light" oozes Goth, Goth, Goth, and more Goth.  Amazing.  Where the hell does Voe and Scarlet get it from? I don't know, but they have pulled yet another devastating true gothic track out of the hat.
"Secret Track," and yes, this is a secret track, so it shall remain a secret until people discover it.  I can promise you that it's a baller of a track.

I cannot find a single fault with this EP. You would not believe this is Angels of Liberty's first release, and produced in 2011. This EP oozes with traditional 80s gothic rock through and through.  I must also add, that the press pack with this EP has to be the best I've ever received - it oozes and drips goth.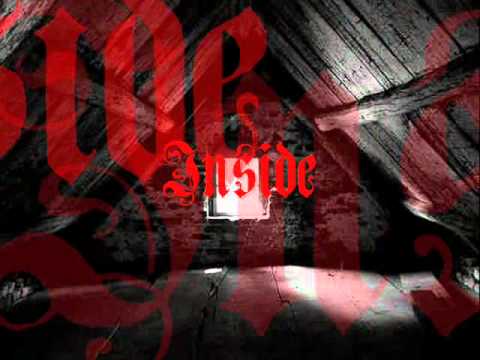 I cannot give an album or EP 10 out of 10, so I give it 10.666 out of 10 as this EP is nothing less than perfect.  If you are a fan of traditional gothic rock then you need to buy this EP!
http://www.angelsofliberty.com/
To buy the "Monster In Me" EP visit http://www.angelsofliberty.com/2.html
<![if gt IE 6]>
<![endif]>
---