Last Updated on Tuesday, 15 July 2014 11:34
Artist: Displacer
Album: Curse of the Black Lotus
Label: Hymen Records/Crime League
Release Date: Available now
Genre: Electro/IDM
Hailing from the weird-electro nirvana of Toronto, soloist Michael Morton brings you his latest release under the guise of Displacer. Active as a project since 2003, Displacer has been a creative yet evasive force in the alt-electronic music scene for over a decade.
This latest work blasts off with title track (sort of!) Black Lotus. The thrumming, glitchy, foreboding synths, supported by drum-loops which fully realize the projects breakbeat heart. Orchestral hints and a gradually building melody - simultaneously haunting and soothing – give rise to a living, crawly, creepy beast of a track, vital yet cool.
RZLA, remixed by burned, sees twitchy, jumpy hooks battling with harsh bass and etheric, airy melodies to create an entity which exhibits an almost industrial, trip-hop vibe, with a soaring yet rooted mood.
Relentless Bass's reimagining of Unbreakable brings in darker, squelchy, grinding industrial synthwork, backed by marked percussive sophistication. This track evolves brilliantly, the artist growing its complexity and retracting back into minimalism with accomplished skill.
Black Sun, Black Moon takes this template and expands on it, subtly growing into a pulsing, steady beast. Another thoroughly absorbing piece, once more exhibiting the project's trademark calming yet arcane feel.
waveTangent's MSepsis Freestyle Remix of Unbreakable is a somewhat more doom-laden affair, demonstrating a simpler, smoother evocation than the previous version.
Although I found the final two tracks ever so slightly over-long, this is a highly accomplished work, further expanding Morton's already busy resume. This will be the seventh release in eleven years, under this particular guise, and I advise you check some of his earlier work with the full length releases The Witching Hour, Cage Fighter's Lullaby and debut The Moon Phase, as well as the collaboration House of the Dying Sun with Nimon.
 Take a listen: Black Sun, Black Moon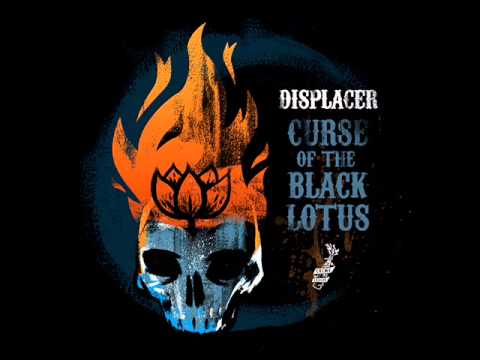 <![if gt IE 6]>
<![endif]>
---