Last Updated on Sunday, 11 May 2014 20:18
Artist: Paavoharju
Album: Joko sinä tulet tänne alas tai minä nousen sinne
Label: Svart Records
Genre: avantgarde, experimental
Release Date: October 18th 2013
Paavoharju, hailing from Finland, have released their 3rd studio album with Joko sinä tulet tänne alas tai minä nousen sinne. Exploring the boundaries of sound have gained Paavoharju worldwide cult fame in the indie scene.
How should I describe Paavoharju? Their label, Svart Records, uses the following description: "Psychedelic music born of cabin fever. Weird pastel electronica. Bizarre cut and paste loops. Hazy, mist-clad experimentalism. Eternal drone theatrics." The Wire dubbed the debut album as "home-taped experimentation married to pop ecstasy"
Paavoharju are formed around the two brothers Lauri and Olli Ainala and describe themselves as a musical collective of ascetic Christians. Certainly, the Ainala brothers treat music with reverence, and some of their work reminds me of Aarvo Part's compositions.
An addition to their soundscapes on Joko sinä tulet tänne alas tai minä nousen sinne is the addition of rap musician Paperi T, whose urban vibe is juxtaposed to the cabin-fever-born soundscapes. The result is avantgarde, experimental, and a little wacky.
One of the highlights of this album is "Patsaatkin kuolevat", which has slowed rap over weird soundscapes reminiscent of forests and Finnish folk and hints of instruments floating by, with distorted soprano voices.
Paavoharju make really cool stuff – and it's hard to explain their creative mess that seems to make sense at times. All in all, Joko sinä tulet tänne alas tai minä nousen sinne is one of the better albums I have heard this spring.
Take a listen: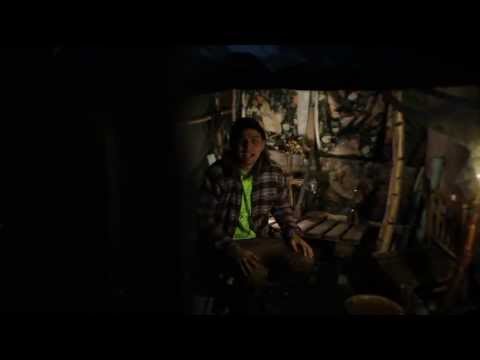 Buy Paavoharju - Joko sinä tulet tänne alas tai minä nousen sinne
<![if gt IE 6]>
<![endif]>
---