Last Updated on Thursday, 02 January 2014 16:22
Artist: Kinit Her
Album: Hyperion MLP
Label: Pesanta Urfolk
Genre: neofolk
Release Date: November 26th 2013
Hyperion is the 8th release of Kinit Her, the Wisconsin-based masters of magisterial woodland mysticism. Hyperion MLP contains only 3 tracks and 24 minutes of music, but these are very densely packed minutes.
Kinit Her sound like a troupe of celtic bards on a psychedelic trip while aboard of a submarine. They sound far, far away from Earth and all of us, as if they are an echo from the past reflected through the future.
As their label, Pesanta Urfolk describes it: "Hyperion is a "celebration" of sorts, churning forth Olde Worlde drones that know neither time nor locale, tone-mantras from shofar horns, bending sweetened notes on beaten 12-string guitars, intoning a harmonized enumeration of spells and dreams."
Combining neofolk and drone, Kinit Her have crafted a unique brand of music on Hyperion. Their tracks feel as if they are surrounded by incense smoke. There is a particular kind of quality to the tracks on Hyperion, that make sound as religious music. These gentlemen invoke druids and ancient rites worshiping nature with their organic sounds layered on top of their 2013-style drone landscapes.
While currently operating in the underground and through circles of literature and experimental music-loving hipsters, Kinit Her are ready for larger exposure now that one of the writers of Pitchfork named their previous album The Poet & The Blue Flower as a top 10 album for 2013. Kinit Her on the same list as Kanye West – not your every day expectation...
If you like bands such as Sabbath Assembly or Jess And The Ancient Ones, you need to check out Hyperion by Kinit Her.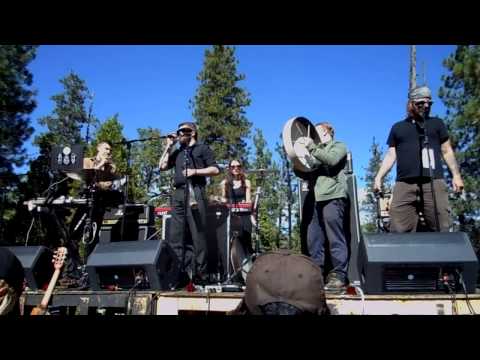 <![if gt IE 6]>
<![endif]>
---